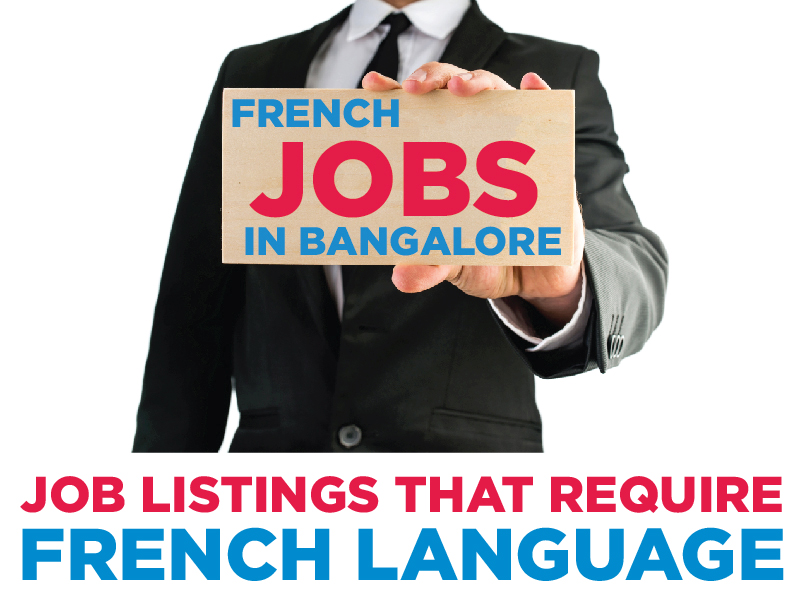 21/11/18: Radiant System Inc. 
Duties & Responsibilities:
Good understanding of the geography, sales activities, lead qualification.
Develop and execute on a strong prospecting plan of attack, including call scripts, mail scripts, audience segmentation and approach
Qualify interested companies and arrange sales appointments
Deliver sales presentations, POCs and run customer meetings when necessary
Meet or exceed opportunity/appointment quota through phone-based prospecting & lead qualification
Provide value added market intelligence to the Sales, and Customer Success teams
Effectively communicate the value proposition and be able to react to objections, competitive questions, and other FAQs
Proactively manage your schedule, leads pipeline, and campaigns in order to meet milestones and quarterly objectives
Required Qualifications and Experience:
Fluent in French language(Speaking, reading & writing)
Ability to work independently & proactively in a dynamic and aggressive startup environment
Team player with solid communication and presentation skills
Ability to employ creative tactics to reach the executive management of enterprise
To apply, please send email to shrikanths@radiants.com
20/07/2018: La Chambre de Commerce et d'Insdutrie recherche:
20/07/2018 : L'Alliance Française de Bangalore recherche régulièrement des enseignant(e)s natif(-ve)s de FLE.  Veuillez consulter cette annonce, si vous souhaitez nous rejoindre.
16/01/2018 : URGENT : Dans le cadre de l'accord de coopération entre Bordeaux Métropole et le Gouvernement du Telangana, Bordeaux Métropole cherche en urgence un(e) Français(e) ou un(e) francophone (non Indien) souhaitant travailler à Hyderabad (poste basé à l'AF Hyderabad).  L'idéal serait un(e) jeune Français(e) vivant en Inde et déjà en règle avec son visa (la procédure classique de recrutement de VSI menée par Bordeaux Métropole ayant échoué).  Voici toutes les informations sur ce poste à pourvoir urgemment.
23/02/2018 : Integrated Language Solutions Pvt.Ltd. recherche des candidats francophones pour des emplois en entreprises multinationales dans toute l'Inde, dont à Bangalore.  Voici leur offre.
21/03/2018 : iNet Process India Private Limited recherche un stagiaire en marketing et vente, veuillez consulter leur offre.