The Manipal Chapter is located in Department for European Studies, 5th floor, Advanced Research Centre Building (Behind Melaka Manipal Medical College).
For more information and registration, come by to our office which is open from Monday to Friday from 9.30am to 6pm and on Saturday, from 10am to 5pm.
To stay in touch with us!
Call us or whatsapp us @ +91 98 80 96 27 77 , Write an email to afmanipal@afindia.org and like us on facebook or follow us on Instagram!
*New session starts on the 7th of January 2019*
Registration are now open !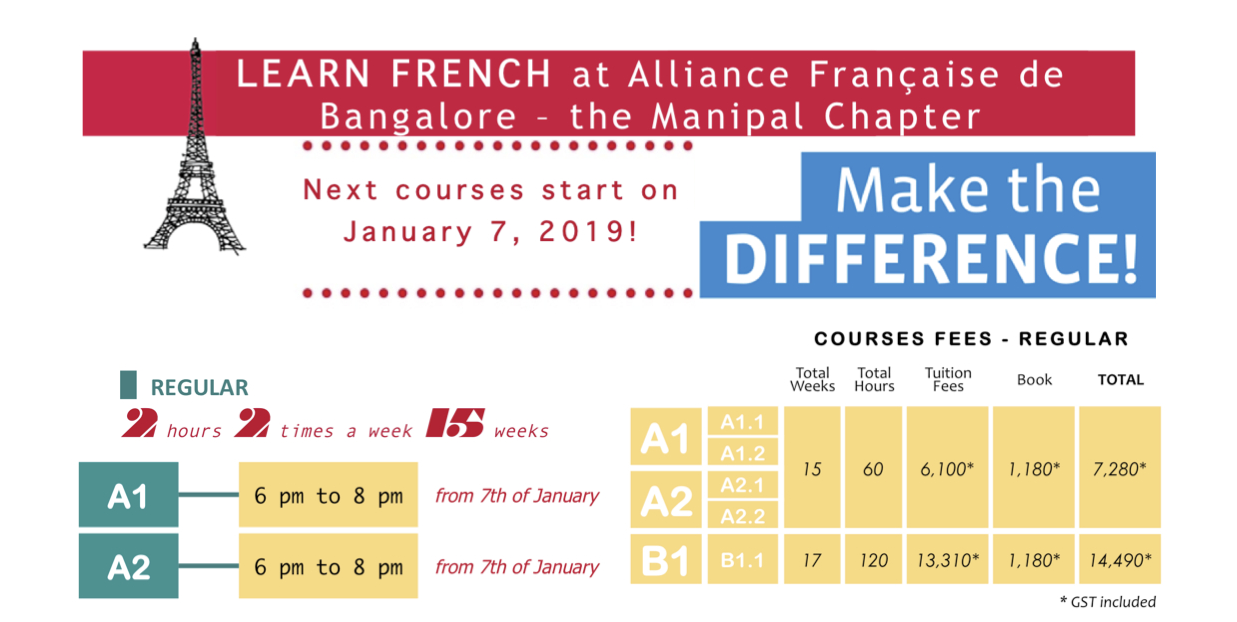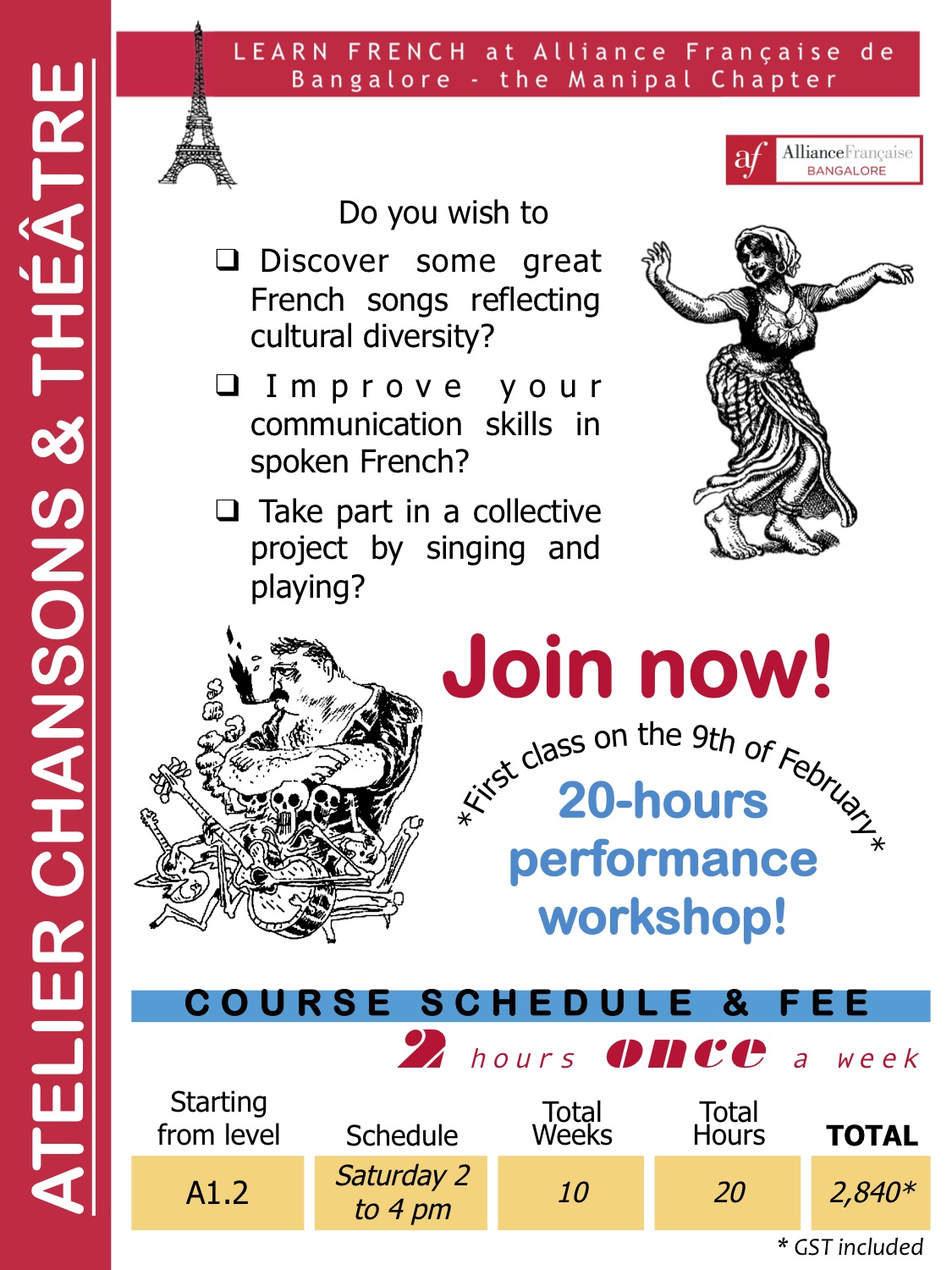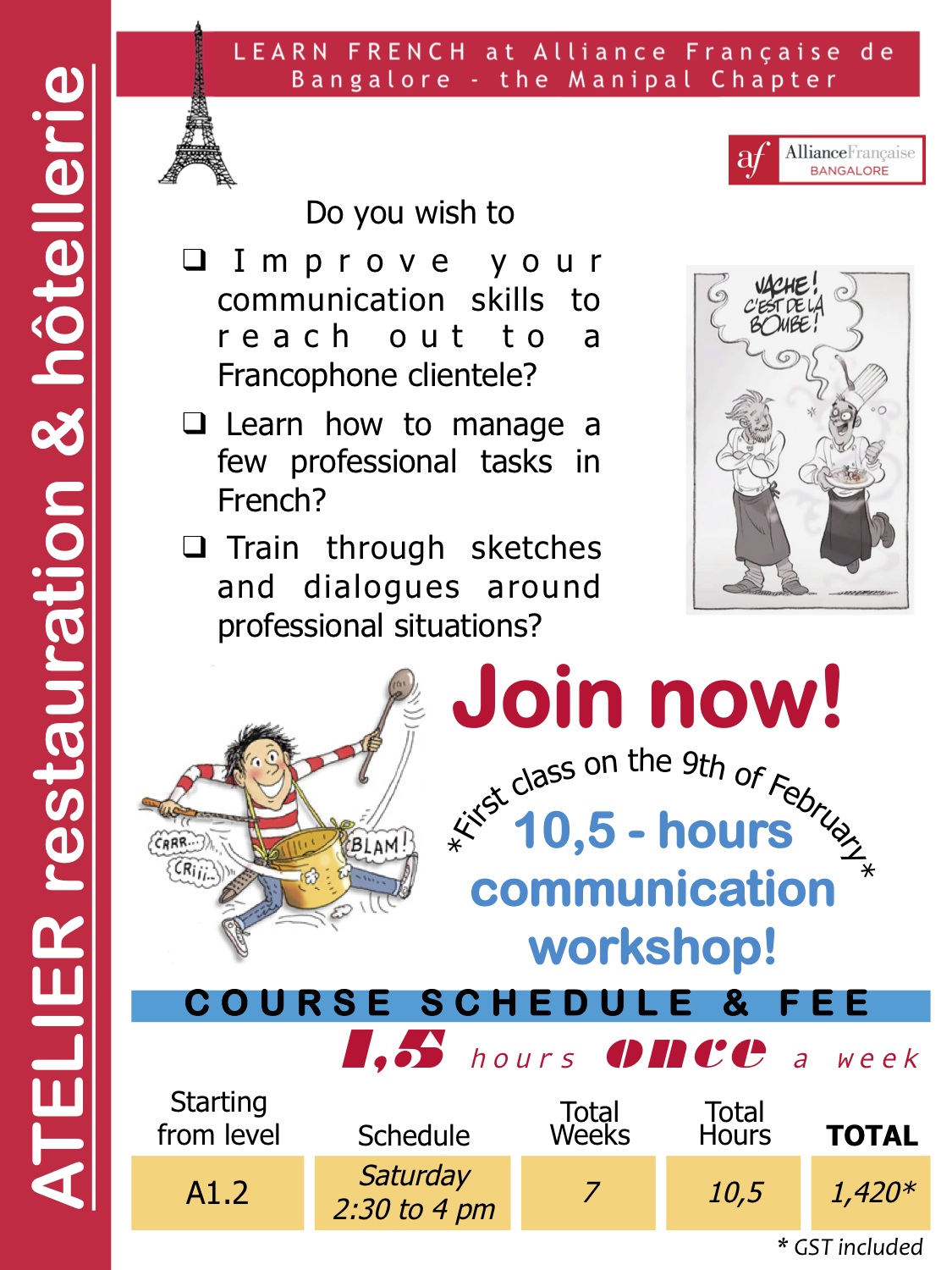 Alliance française now offers children (7-11 years old) and teenagers (12-14 years old) to learn French language and discover it in our center in Manipal !