Date/Time
Date(s) - 29/01/2015
7:15 pm
Location
ranga shankara theatre
Categories
THEATRE: Pacotille by Cie Créa
7:15pm | 29th of January | Ranga Shankara
In collaboration with Ranga Shankara. Tickets available at the venue.
"A bundle on his shoulder, a suitcase in his hand, this is how the vagabond presents himself in all his simplicity. He is living his everyday life, as usual. But one morning this simple life changes when he stumbles upon a little strange box which proves to offer to him everything that he desires. After the first opening of the box nothing is usual anymore. A new world is opening up and the vagabond finds himself thrown into the middle of characters made out of old newspaper. They are five and they bond with the little man, out of friendship, interest, amusement or in other ways. Pacotille is a visual, musical and poetic play where meetings, chases, misunderstandings, sleights of hand succeed each other in an unbridled rhythm."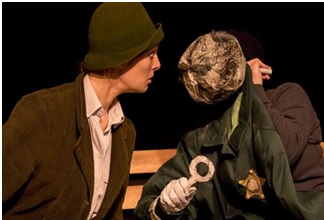 Pacotille is a play with handheld human size puppets made from old newspaper. Their characters are developing while meeting the actress on stage. These confrontations give the show a certain rhythm and bring to mind the world of cartoons. The idea of the play was to use simple materials (old newspaper and second hand clothes) and to create something that isn't fixed, which allows everyone to have their own image and to lose themselves in their own dreams.
Aude Maréchal is a director, actress and puppeteer. She has mainly been trained at the Papillon Noir Theatre and the Ecole de Théâtre in Paris. She works with C. Venturini, Dominique Pitoiset, Colette Louvois, Michel Bajeux, Danielle Netter, Martin Delavenne. She performs in Paris, Rouen, Cholet, Caen, Bordeaux, Metz and also outside of France in India, Marocco, Thailand, São Tome, Nepal and Slovenia. Since 2006 Aude is educating herself as a puppeteer with Colette Garrigan, Elisabetta Potasso, Rowland Buys and Monique Calzas. The same year she started her own company in Caen "Deci-Dela" and staged "de l'intérieur" (2006), "Dans ma maison de papier, j'ai des poems sur le feu" (2007) and "Pacotille" (2008) a play she presented on an international level.
Fanny Potel is an actress and a costume – designer. Since she was 7 years old, she hasn't left the stage floor since and has educated herself with directors, mainly from Normandy. For 2 years she took a theatre course at the Conservatoire in Caen.
At the same time, she is organizing medieval-fantasy street-theatre projects in which she integrates improvisations and stilts.
She participates in many festivals, carnivals and fairs. She continues to educate herself in workshops and takes part in various different theatre projects which makes her play very particular and interesting.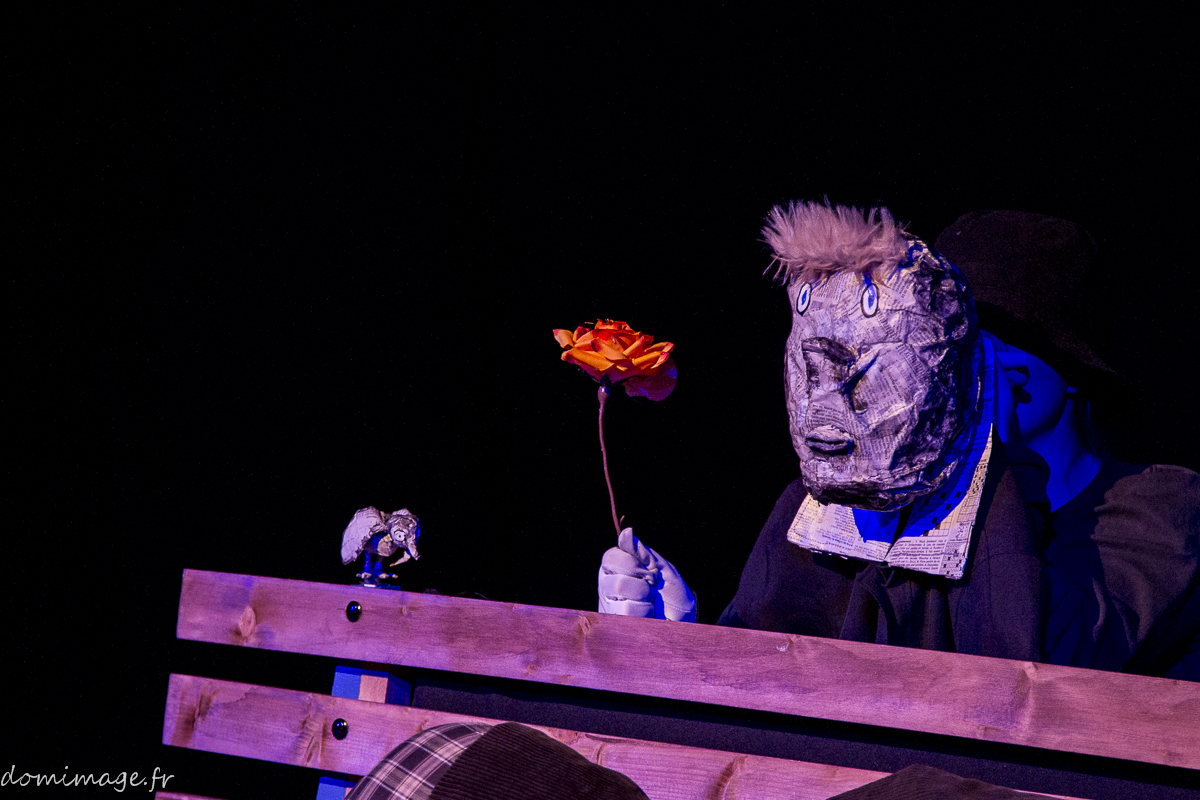 Ranga Shankara, 29th January 2015, 7.15 pm
Tickets available at the venue – 200 INR
Limited passes for students and members of AFB