Date/Time
Date(s) - 16/05/2015 - 17/05/2015
3:30 pm
Location
Alliance Francaise de Bangalore
Categories
THEATRE: Into the Purple Sunset
3:30 pm & 7:30 pm | 16th & 17th of May |Alliance française auditorium
Bangalore little theatre is back with a collection of hilarious ,rib-tickling, British tragicomedy/absurd plays by the renowned playwright David Campton. Campton was a prolific British dramatist who wrote plays for the stage,radio and cinema for thirty-five years.He was one of the first British dramatists to write in the style of the Theatre of the Absurd.Campton was always keen to encourage those interested in drama, even amateurs. At age seventy-six, Campton directed and appeared in one of the plays he had previously written.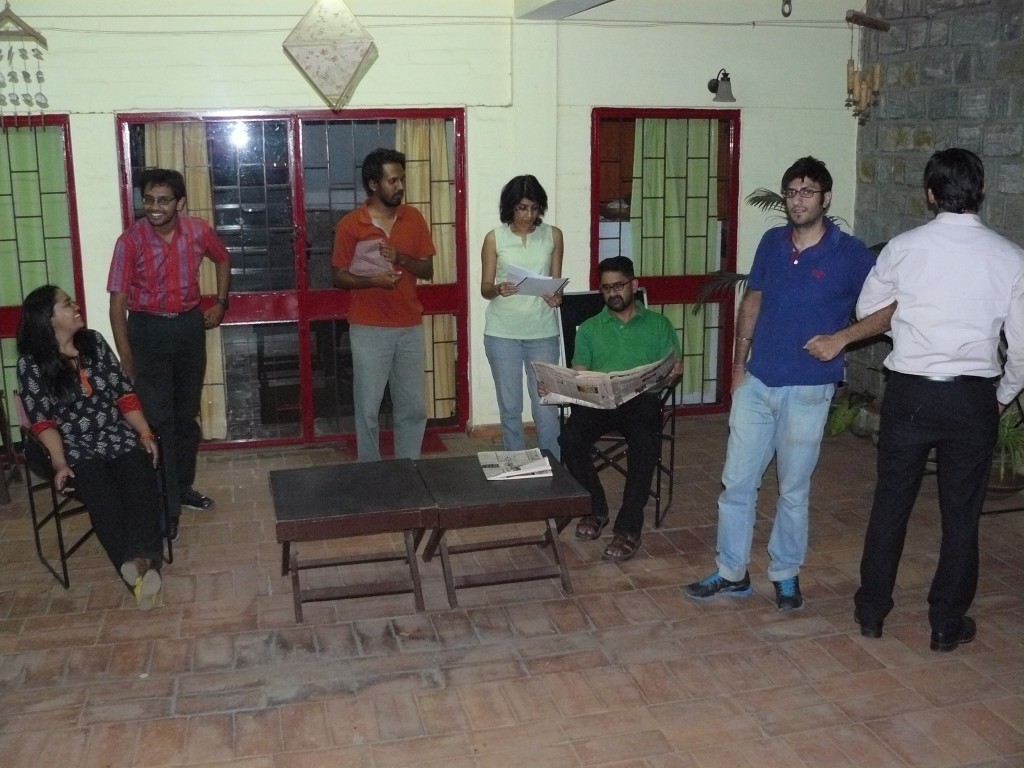 This evening with Campton consists of three short plays. We kick off the proceedings with "The smell of burning" a hysterical take on civil unrest and the ignorance of the genral public.
We then move to the famous and still relevant comical piece called "Out of the Flying pan".This animated energetic play which has two diplomat's come together to form a treaty between two nations. The business of government being nation building, trying to obtain more land, wealth and resources, each diplomat is responsible for getting the most out of their agreement. When each side resorts to trickery and underhandedness, the government official's find they are plunged into war, destroying more then they knew they were bargaining for.
This results in full fledged nuclear warfare that leads us to "Mutatis Mutandis" a witty , mirthful "comedy of menace" which gets absurd by the minute.

Duration 70 mins | Tickets: Bookmyshow – Rs 250 | Call: 9886292912