Date/Time
Date(s) - 11/10/2014 - 12/10/2014
6:30 pm
Location
Alliance Francaise de Bangalore
Categories
11, 12, 19 Oct, 6:30 pm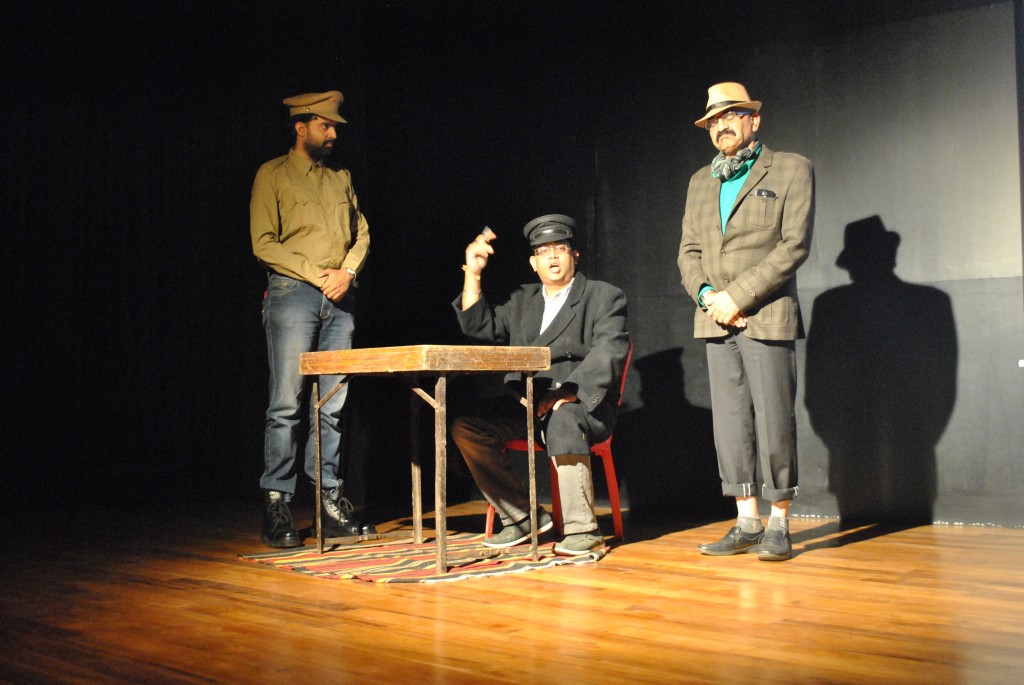 THEATRE: FORUM-THREE is staging Bertolt Brecht's war musical: Schweyk in the Second World War, on 11, 12 19 Oct '14 at Alliance Francaise, Bangalore. It is a musical play in the backdrop of the Second World War incorporating original music composed for it and played live during each show along with specially choreographed dance pieces.
The play is set in Prague in the backdrop of WW-II. In a summary written for potential composer Kurt Weill, it was written: "The Good Soldier Schweyk, after surviving the First World War, is still alive. Our story shows his successful efforts to survive the Second as well. The new rulers have even more grandiose and all-embracing plans than the old, which makes it even harder for today's Little Man to remain more or less alive " As Schweyk is forced into war, he manages to survive while overcoming dangerous situations in Gestapo Headquarters, a military prison, and a Voluntary Labor Service. The ending finds Schweyk lost in a snowstorm near Stalingrad. He meets an equally lost and bewildered Hitler, whose path is blocked by snow, frozen corpses, the Soviet Army, and the German people. Finally, Hitler does a grotesque dance and disappears into the snow."
Tickets @ Rs. 200 daily.
Contact Sangeeta 9845045257.
Ticketing through bookmyshow.com and indianstage.in