Date/Time
Date(s) - 02/06/2018
6:30 pm - 9:00 pm
Location
Alliance Francaise de bangalore
Categories
2nd June, at Alliance Française Auditorium, 6:30PM onwards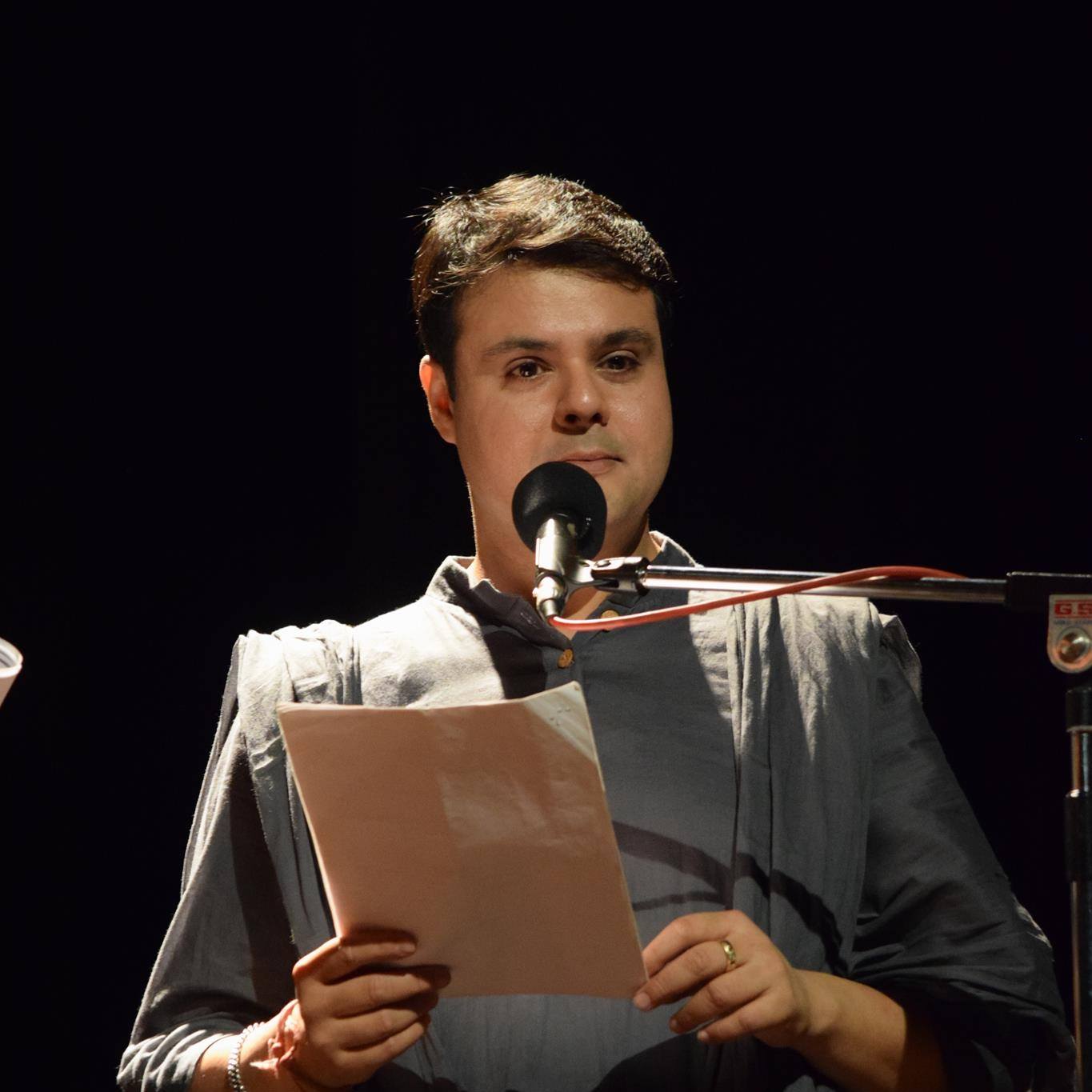 The unique internationally acclaimed multilingual show 'Journeys'… an entourage of artistic readings, is through different alleys of literary fiction by the popular interdisciplinary artiste Sujoyprosad Chatterjee. Sujoy's multilingual solo is interspersed with Shibasish Bannerjee's music, Tania and Samir's dance and Swagata Majumdar and Anirudhha Roy's storytelling, is a sensory experience for the audience.
After wowing the audiences in US, Canada and recently Cairo with its inimitable content, the show that has been endorsed and loved by Gulzar Ji and other stalwarts comes to Bangalore on 2nd June, at Alliance Française Auditorium, 6:30PM onwards. In this show, Sujoy weaves in storytelling through prose, letters, lyrics and poetry encompassing texts by Tagore, Jack London, Ghalib, Manto, Amrita Pritam, Pablo Neruda, and many others.
In his first live performance in Bangalore presented by R&R Entertainment and Boyaam, Sujoyprosad is hoping to connect with the performing art lovers of this city and make Bangalore an integral part of his journey hereforth. The show will also be bringing us a peek into his personal journey for the last 14 years as a performing artiste!