Date/Time
Date(s) - 12/10/2014
5:00 pm
Location
Alliance Francaise de Bangalore
Categories
12 Oct, 5.00 pm (Atrium)
PLAY READING: The toy cart of clay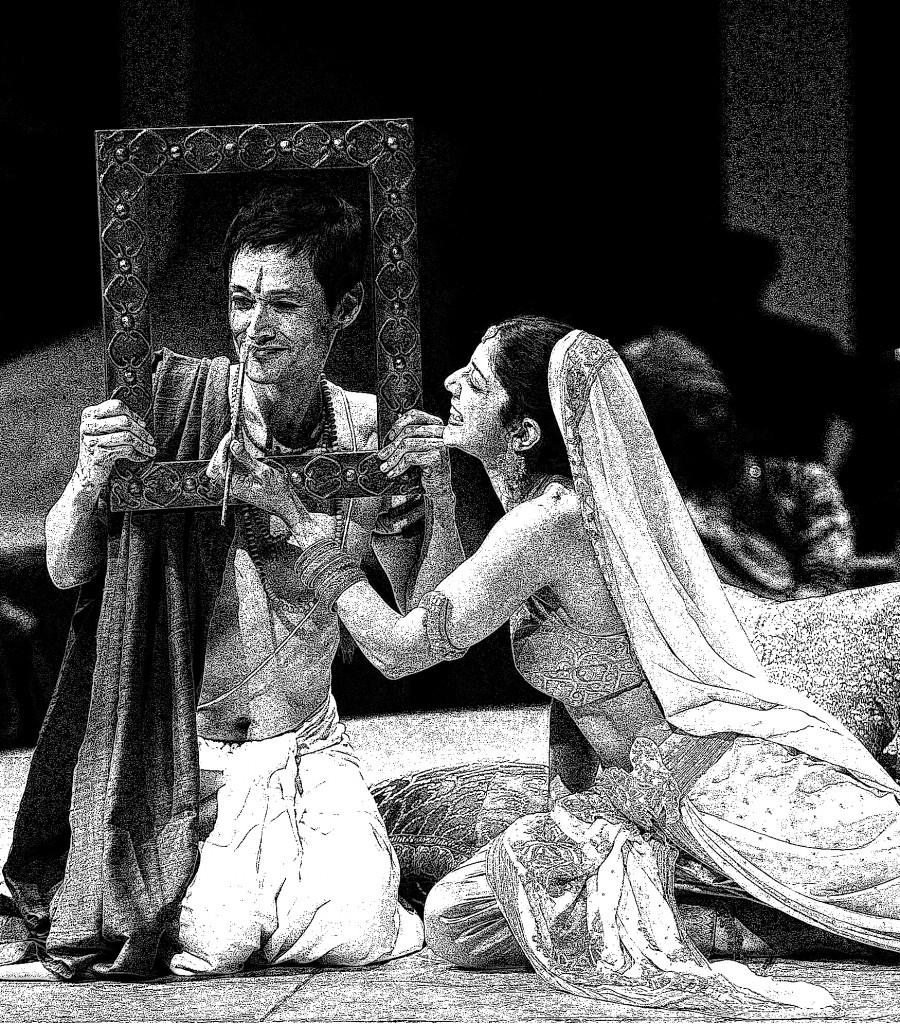 An original English language adaptation of the Sanskrit classic Mrichhakatika
The play is set in Ujjain, one of the great cities of a civilization in central India a thousand and five hundred years ago. Vasanthasena, a famous courtesan, seeks refuge from prince Sansthanaka's snare in the house of Charudatta, once a wealthy man, now broken in fortune. In malice Sansthanaka (AKA Shakara) lures Vasanthasena into the spring garden where he leaves her for dead. Charudatta is accused of murder, but is saved from a death penalty by a fortunate turn of events. The play provides a vivid picture of the busy life in the great city, with its princes, courtiers, merchants, gamesters and the ordinary folk with their big and little schemes in which matters of state are interwoven with the lives of the people.
The original Sanskrit script of the play was in ten acts. The English language version developed in BLT has a compact, two-act structure, but retains the essential content of the original play. The much loved courtroom scene in the play, taking up the entire last act, is often regarded as the prototype of the dramatic device. The political satire in the act is also clearly recognizable, as relevant today as it was in the reign of the play's wicked king.
As with many plays of the genre, Mrichhakatika celebrated the triumph of good conduct in trying times. The playwright-king was also critical of the politico-economic system introduced by the legendary Kautilya in the kingdom of Magadha. A brief reference to it is made in the play.
It is now being recognized that the play can indeed be viewed as a farce, but with a strong political commentary, and a dash of romance thrown in for good entertainment. That was a thousand years before Moliere!
Appropriate for all audiences – Free Entry
Contact: Abhishek 9449695688