Date/Time
Date(s) - 04/10/2015
5:00 pm
Location
Alliance Francaise de Bangalore
Categories
PLAY READING: The Plebeians Rehearse the Uprising
5:00 pm | 4th of October | Alliance Française classroom 7
Günter Grass's "The Plebeians Rehearse the Uprising," first given in Germany in 1966, but, apart from student productions at Harvard and Oxford, here having its first English-speaking performances. Odd- for this is a fascinating play. It is also strangely cerebral.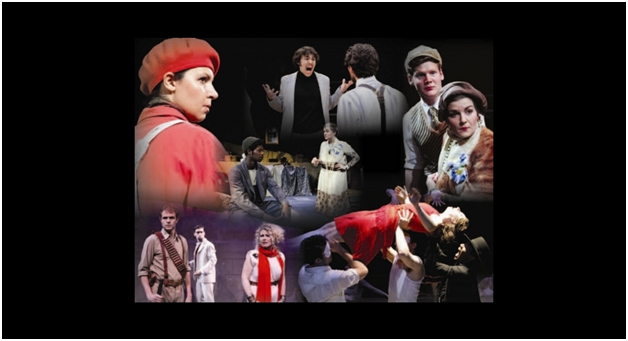 Mr. Grass's intentions are twofold. First he wants to show us the political artist at a moment of crisis. Second- and this intention is more misty- I think he wishes to show that political thought is useless without political action.
His play is based on one historical event, the workers' uprising in East Berlin in June, 1953. There, during the bleakest of conditions, with Walter Ulbricht, the Communist party leader, calling for ever-increased productivity, the workers briefly, and ineffectually, revolted. They marched down the streets shouting slogans; they threatened a general strike. But they had no leaders, no organization and- most importantly- no encouragement from the West.
Soviet tanks moved into Berlin, and it rained and rained and rained. Dampened by the rain, frustrated by the tanks, the would-be revolutionaries went back to their homes. Martial law was declared, and a handful of people were hanged, but East Berlin was soon back to normal. But what if they had a leader, Mr. Grass suggests.
In East Berlin at the time was Bertolt Brecht and his Berliner Ensemble. Mr. Grass's idea is that the Berlin workers should come to Brecht and appeal to him to be their leader, or at least give them guidance. Brecht at the time is working on his famous neo-Marxist version of Shakespeare's "Coriolanus," and sees in the East Berlin uprising important parallels with Shakespeare's play.
SUBJECT TO CHANGE!
This play reading is a part of the Alliance française de Bangalore and Bangalore Little Theatre partnership.