Date/Time
Date(s) - 03/05/2015
5:00 pm
Location
Alliance Francaise de Bangalore
Categories
PLAY READING: Mandap
5:00 pm | 3rd of May | Alliance Française classroom 7
Mandap by Vijay Padikiis an extremely visual and performance-based play, the readers tried to capture some elements with images projected on a screen. Set in rural North India in a large land-owning household, the play revolved around the story of the newly-wed woman, two household helps, the landlord and the pigeon trainer Ratan. The multiple characters are emblematic of superstition and objectification.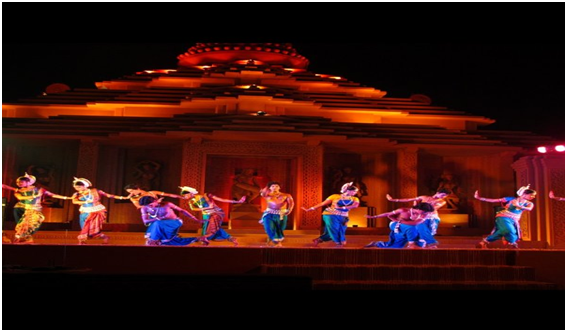 The mandap is used as an important construction to reveal the goings on. The landlord has humiliated his newly-wed son in public, the daughter-in-law's movements and whereabouts are carefully monitored and controlled and the help has been raped by the landlord. The daughter-in-law is curious and childlike, completely unaware of the trap she is about to get into. She is fascinated by the pigeon-trainer's craft and the pigeon-trainer is smitten by her. The servants who feel wronged, devise a plot to catch them together.
This play reading is a part of the Alliance française de Bangalore and Bangalore Little Theatre partnership.