Date/Time
Date(s) - 07/02/2016
5:00 pm
Location
Alliance Francaise de Bangalore
Categories
PLAY READING: Kurukshetra Burning by Kuvempu
5:00 pm | 7th of February| Alliance Française classroom 7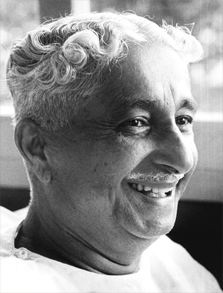 An adaptation in English by BLT from Smashana Kurukshetra by Kuvempu. The epic Mahabharata war has ended. For some it is a triumph, the end of an era of injustice. For others it is the beginning of another long journey in a never ending cycle of the rise and downfall of human civilizations. At the start of every such journey are the unavoidable troubling questions about the human propensity for war. Kuvempu's humanistic philosophy of life and his optimistic faith in human goodness comes shining through.
Kuppalli Venkatappa Puttappa, the first winner of the Jnanpith award from Karnataka strode the world of modern Kannada literature like a colossus, starting a whole new school of thought in poetic tradition and bringing unprecedented glory to Kannada in the linguistic and literary sphere. He was prolific as a poet and produced over 30 major collections of poems in a period spanning five decades. His creative intellect also expressed itself brilliantly in his various plays, novels and critiques. In addition he created a significant body of children's literature and translations.
This play reading is a part of the Alliance française de Bangalore and Bangalore Little Theatre partnership.