Date/Time
Date(s) - 15/05/2016
5:00 pm
Location
Alliance Francaise de Bangalore
Categories
PLAY READING: "8" The Play by Dustin Lance Black
5:00 pm | 15th of May| Alliance Française classroom 7
On the occasion of the International Day Against Homophobia, Transphobia, and Biphobia on May 17th, AFB and BLT would like to invite you to the reading of the play "8" by Dustin Lance Black.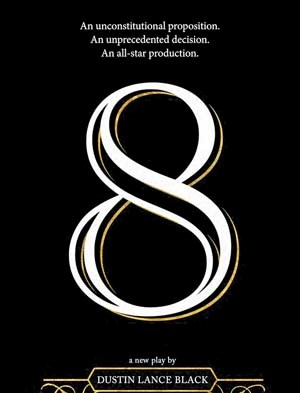 The story of same sex marriages seems to repeat itself world over and the debate continues. Here in India Section 377 of the Indian Penal Code (the one that criminalizes same sex relations) was repealed in 2009 and then reinstated in 2013. In California, several constitutional amendments have banned and allowed same sex marriages. Finally in 2010 the last proposition, Proposition 8 to ban same sex marriages, was ruled unconstitutional by a federal court. The play "8" is a verbatim style portrayal of the closing arguments of the federal trial that overturned the proposition. It is the very human, real-life story of Kris & Sandy and Paul & Jeff, two loving couples who want to get married but can't. Written by Academy Award-winner Dustin Lance Black (Milk, J. Edgar), "8" flashes in and out of the court, as both sides present the best evidence, arguments and witnesses for and against marriage for gay and lesbian Americans and the case affects the plaintiffs and their kids.
The play attempts to demystify the debate around marriage equality, set a historical context to marriage, show the human cost of discrimination and uncover the arguments used to justify bans on marriage for same sex couples.
This play reading is a part of the Alliance française de Bangalore and Bangalore Little Theatre partnership.