Date/Time
Date(s) - 14/01/2016
7:00 pm
Location
Alliance Francaise de Bangalore
Categories
PERFORMANCE: Koogu
7.00 pm | 14th of January | Alliance Française auditorium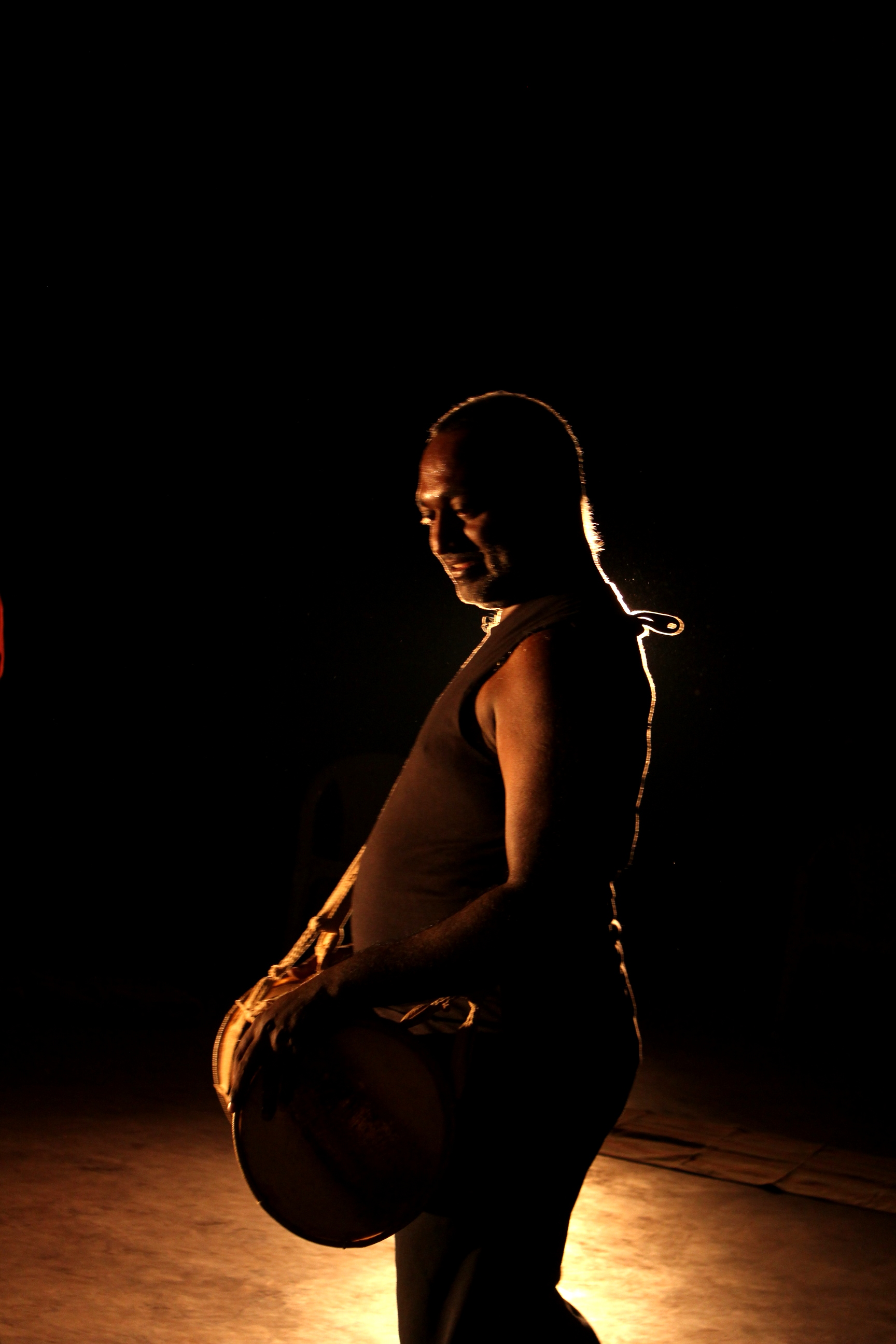 A brief background
Koogu, a solo performance in English, is the result of a collaborative engagement between a Bangalore based performer – Anish Victor and a dancer and choreographer from France, Michel Casanovas. The piece emerged out of the many creative encounters between the two, which spanned six years.
Michel Casanovas is a Dancer, choreographer, as well as a teacher and practitioner of Feldenkrais Method (Awareness through Movement). He has studied ballet and contemporary dance (as well as release technique and contact improvisation).
The performance is produced and presented by Sandbox Collective, a Bangalore based performance collective with a mission to enhance the scope of performing arts in order to create culturally vibrant cities.
Synopsis
Koogu is based on real-life incidents that occurred in the life of the performer and employs a non-conventional blend of text, dance, sound, song and music in order to provide the audience fresh ways of sensing and engaging with a performance.
Performed to critical acclaim across diverse venues such as – living rooms, terraces, kitchens, office-spaces, basements, a Sal-tree forest, and regular auditoriums – Koogu has journeyed Bangalore, Kolkata, New Delhi, Assam, Chennai, Pondicherry and Nairobi.
Koogu has just returned from a month long tour between October and November 2015 in Kerala. Fourteen performances were held in various venues across various villages, towns and cities of Kerala.
Koogu is the Kannada word for 'a call'.
Duration: 70 minutes (without an interval).
Non ticketed event but please pay what you can to support the arts.
Please note that the performance may not be suitable for children below 10.
Get in touch with Aruna Manjunath at +918050516098 for further information.