Date/Time
Date(s) - 16/10/2018
7:00 pm - 10:30 pm
Location
Alliance Francaise de bangalore
Categories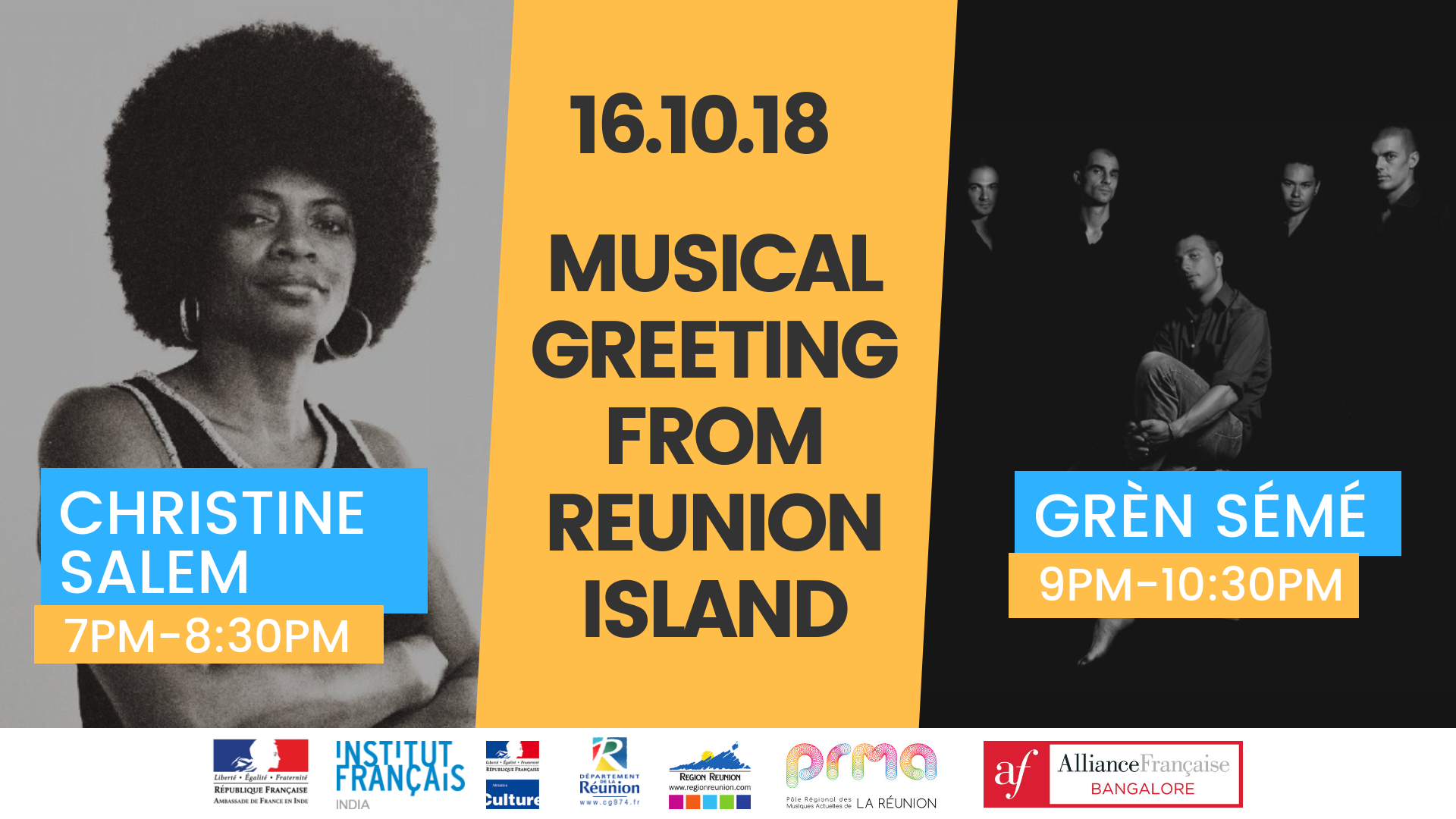 Watch the emblematic Christine Salem and the fabulous Grèn Sémé perform at Alliance Française de Bangalore on October 16 from 7pm to 10:30pm. Entry open and free for all.
The two world-renowned artists will perform as a part of the "Musical Greeting from Réunion Island", that will take place around India from October 5 to 27. Made possible by French Institute in India/French Embassy in India, the Regional Council, the DAC O.I. and the County Council represented by the PRMA Réunion.
Christine Salem is one of the rare feminine voices and an emblematic figure of the Maloya. She is also one of the most intense performers. Recognizable by her deep androgynous tone, her beautiful warm voice, Christine Salem sings in Creole, Malagasy, Comorian or Swahili, accompanied by her favorite instrument, the kayanm. A unique style and incredible energy on stage, which earned him the honors of the international scene, and a ranking in the Top 10 best concerts of the New York Times.
Grèn Sémé is a renowned and internationally celebrate music group that has enthralled music lovers worldwide.
In the framework of the bilateral relations between France and India, the French Institute in India/French Embassy in India, its cooperation network and its partners in India wished to highlight the culture of Réunion Island, a French territory whose geographical proximity to India and the mixed origins of its population constitute a strategic asset in the Indian Ocean.
These tours are intended to highlight the culture of the island of Reunion. They will promote, throughout India, Réunion music.