Date/Time
Date(s) - 04/03/2015
10:30 am - 2:00 pm
Location
Alliance Francaise de Bangalore
Categories
LECTURE: Start-up Growth 'Live Talk' Event
10.30 am | 4th of March | Alliance Française auditorium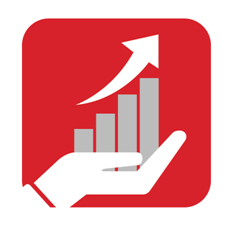 Are you a Start-up or Small business eager to make it BIG in 2015?
Do you wish to see your business Grow and Expand, even in a hyper competitive market?
Are you seeking to raise investor capital? Do you desire to know the most impactful way to increase your business valuation?
Do you wish to ATTRACT paying Clients, a Talented team and eager Investors, but don't know how?
Do you want to be an Inspirational leader, creator and founder?
Are you over-loaded with great ideas and products (maybe even a plan!), but not sure how best to execute to ensure success?
Are you open-minded, relentless, passionate and committed to fulfilling your dreams?
If you answered YES to any of these questions, you must continue reading as you are about to make an important decision relating to the future of your business.
You are being given an extraordinary opportunity to meet three highly sought after Growth Experts – who have especially flown in from London and Copenhagen to share their personal experiences, gained over a combined 50 years, as Business Growth Leaders, Venture Investors, Product Innovators and Start-up Founders at Global brands like Fujitsu, CA, Ericsson and Gartner.
Benefits of Attending
1. Access to Startup Investors from India, China, Hong Kong, UK, US – Angles, Crowdfunding, VC's
2. Learn and Share ideas, your pitch, your challenges with peers and GrowthEnabler Founders/Advisors
3. Join the Global GrowthEnabler Startup Community
What differentiates the team at GrowthEnabler?
Each of the founders, and their team of Global Mentors & Growth Advisors have:
 Successfully led 'high growth' businesses and global teams for multi-billion dollar enterprises
 Advised Global CEO's, CIO's, Senior Executives as well as Startup Founders on key areas of Business Leadership & Growth
 'Angel Invested' in numerous successful companies (listed and startups) across a variety of industries
 Founded their own Startup's in Tech, Business Advisory, BPO, IT Outsourcing to name a few
 Advised NGO's and Public Sector Bodies on Fundraising, Governance and Business Policy
 Held Non-Exec and Advisory roles on Private and Public organisations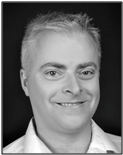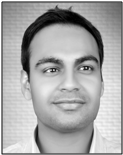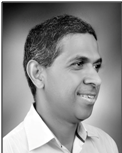 Lars Villebaek                 Aftab Malhotra                Rajeev Banduni
@LarsLin                        @AfMalhotra                   @BanduniRajeev
Lars Villebaek, Aftab Malhotra and Rajeev Banduni are the dynamic trio behind GrowthEnabler ™. Each of the GrowthEnabler Founders are experienced operators and have accumulated a stockpile of accolades and achievements.
Prior to GrwothEnablerthey were senior executives at Gartner Inc, and advised CEO's, Founders and Entrepreneurs on how to Innovate, Grow and Expand their businesses using game-changing growth techniques that deliver breakthrough results.
Agenda (This event begins on time)
 10:00AM-10:30AM Arrival & Registration
 10:30AM-13:00PM 'Live Talks' by Presenters
 13:00PM-14:00PM Startup Pitching Contest
 14:00 Close