Date/Time
Date(s) - 23/07/2014
6:30 pm
Location
Alliance Francaise de Bangalore
Categories
Drama, 90 min.
Director: Dror Shaul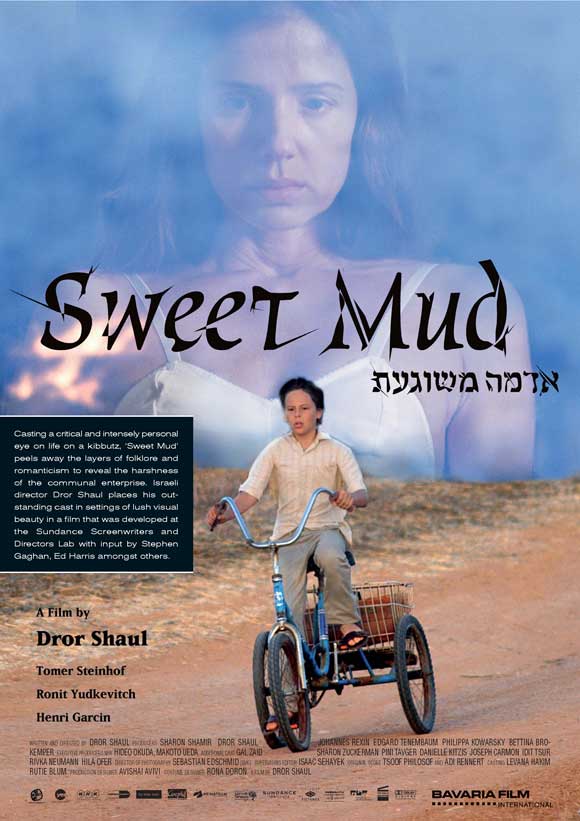 Synopsis
Set in middle 70's, 12-year old Dvir Avni navigates between the equality values of his
home-born Kibbutz and the relationship with his undermined mother, whom the Kibbutz members will to denounce.
Dvir must pass a battery of tests of his manhood and worthiness as a future kibbutz leader. But this is nothing compared to the challenge presented by his single mother, who since the death of her husband has been teetering on the edge. When her much-rumored boyfriend appears from Switzerland, things look up, but a chain of small but powerful events sends this nascent family reeling.
So many subtle threads are woven into its fabric that it becomes a richly complex and
rewarding picture of Israeli life, one that peels back the romantic mythology surrounding communal life on a kibbutz.
Awards
The film received four 2006 Ophir Awards from the Israeli Academy of Film and Television.
The film won the World Cinema Jury Prize (Dramatic) at the 2007 Sundance Film Festival
The film was Israel's official submission for Best Foreign Language Film at the 2007
Academy Awards.
Original Languages: Hebrew
Subtitles: English