Date/Time
Date(s) - 28/07/2014
6:30 pm
Location
Alliance Francaise de Bangalore
Categories
Drama, 78 min.
Director: Shira Geffen, Etgar Keret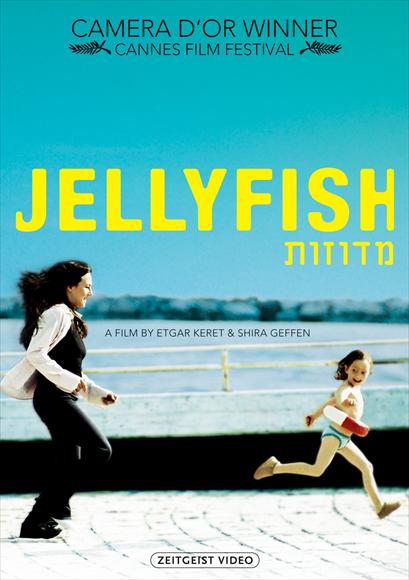 Synopsis
Meduzot (the Hebrew word for Jellyfish) tells the story of three very different Israeli women living in Tel Aviv whose intersecting stories weave an unlikely portrait of modern Israeli life. Batya, a catering waitress, takes in a young child apparently
abandoned at a local beach. Batya is one of the servers at the wedding reception of Keren, a young bride who breaks her leg in trying to escape from a locked toilet. stall, which ruins her chance at a romantic honeymoon in the Caribbean. One of the
guests is Joy, a Philippine caregiver attending the event with her employer, and who doesn't speak any Hebrew, and who is guilt-ridden after having left her young son behind in the Philippines.
Awards
The winner of the 2007 Camera d'Or at the Cannes Film Festival
The Official Selection at the 2008 Toronto Film Festival.
The Official Selection at the 2008 Telluride Film Festival.
Original Languages: Hebrew
Subtitles: English