Date/Time
Date(s) - 29/05/2019
6:30 pm - 8:30 pm
Location
Alliance Francaise de bangalore
Categories
29th May | 6:30pm
#AllianceMovieClub brings to you its next screening
Un château en Italie
a family comedy drama directed by Valeria Bruni Tedeschi. A film that was also featured at Cannes Film Festival 2013.
ENTRY OPEN AND FREE FOR ALL.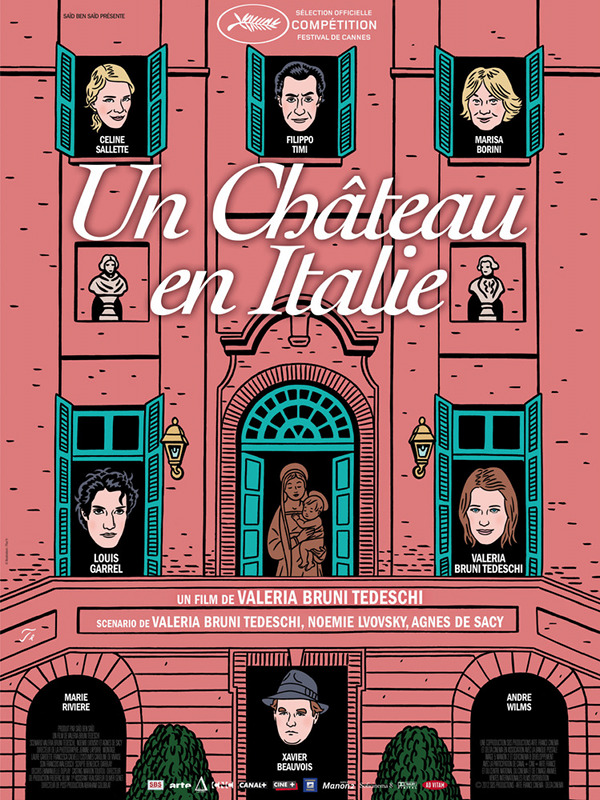 Plot Summary
[ENG]
An upper-middle class family is selling their family home. Meanwhile, Louise meets Nathan while taking care of her brother Serge, who is ill. A series of events unfold.
[FR]
Louise rencontre Nathan, ses rêves ressurgissent. C'est aussi l'histoire de son frère malade et de leur mère, d'un destin : celui d'une grande famille de la bourgeoisie industrielle italienne. L'histoire d'une famille qui se désagrège, d'un monde qui se termine et d'un amour qui commence.
Trailer URL: https://www.youtube.com/watch?v=gSW14H3-7e0