Date/Time
Date(s) - 25/04/2019
7:00 pm - 9:00 pm
Location
Alliance Francaise de bangalore
Categories
25th April | 7pm
#AllianceMovieClub shall screen the #French film – Le Dernier Diamant – directed by Éric Barbier.
ENTRY OPEN AND FREE FOR ALL.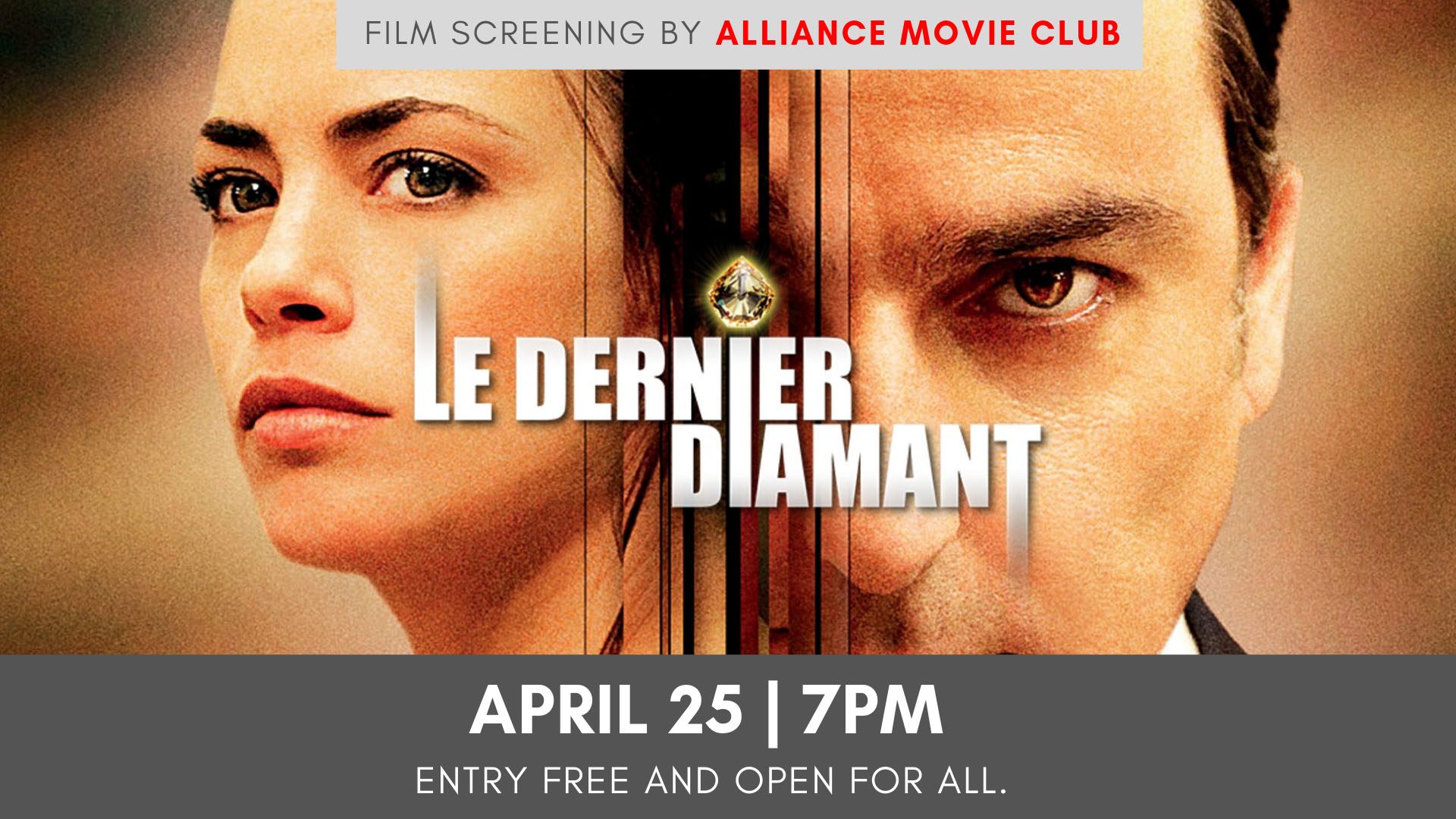 Plot Summary
[ENG]
Simon has just been released from prison and is on parole. His friend, Albert, lures him back to his old ways for one more hit. To steal the priceless diamond Florentin. Simon's plan to steal the diamond goes sour. Others are also after the diamond, such as gangsters and ruthless killers. (Source: IMDb)
[FR]
Simon, un cambrioleur en liberté surveillée, décide de se lancer sur le plus gros coup de sa vie : le vol du "Florentin", un diamant mythique. Pour réussir, il approche Julia, une experte diamantaire qui convoite aussi l'objet rare pour de mystérieuses raisons personnelles. Leurs ambitions vont se croiser et les entraîner sur un casse peu ordinaire.
Trailer URL: https://www.youtube.com/watch?v=vb7S9AgfEZI