Date/Time
Date(s) - 28/09/2014
11:00 am
Location
Alliance Francaise de Bangalore
Categories
Presentation of the documentary "7 billion Others"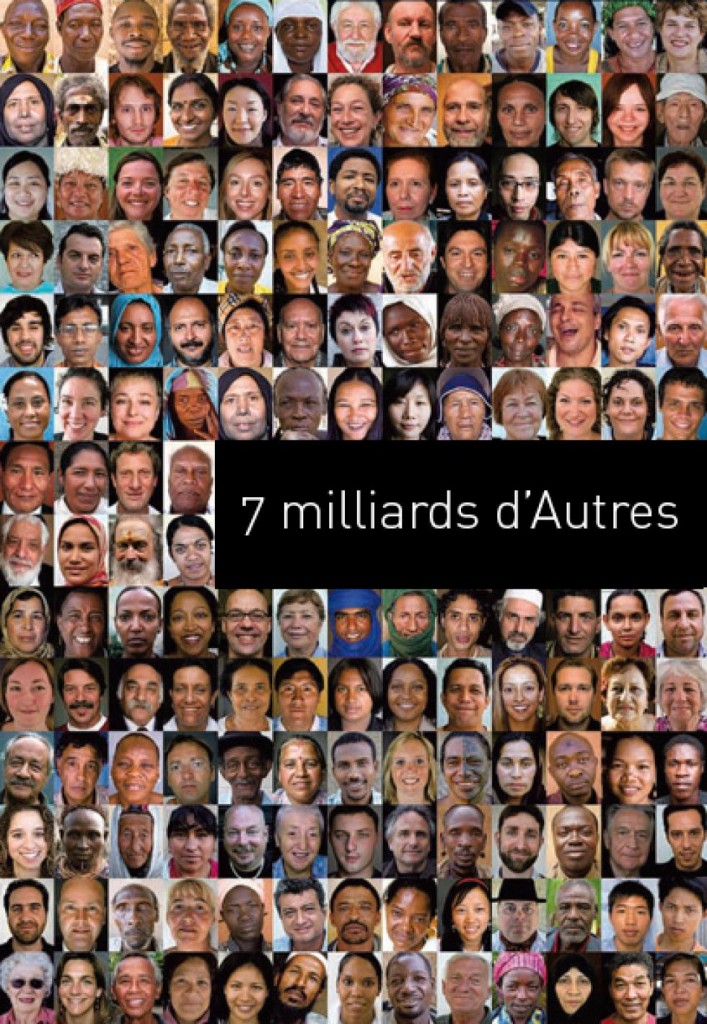 "7 billion Others" is a project launched in 2003 (and still ongoing) by Yann Arthus-Bertrand (who also directed "Home") with over 6,000 video interviews in 84 countries. the directional principle is simple: listen to better understand and make sure that the experiences of some enrich the others. Thus, from the Brazilian fisherman to the Chinese shopkeeper, German artist to the Indian farmer, all answered the same questions about their fears, their dreams and their sacrifices, their hardships, their hopes, their vision of love etc. Other testimonies address development issues. These living portraits of humanity, always shocking and sometimes funny, allow us to discover what brings us together, unites us and differentiates us and invites us to reflect and act.
Presentation of the project "Les Toiles Filantes"
A young French couple on Asian routes with their backpack enough to screen documentaries and short films in all types of places: Here's the project " Les Toiles Filantes ". Meeting,
sharing and exchanges, this is what we are looking for those eight months that will lead us in eight countries (India, Nepal, Burma, Thailand, Cambodia, Laos, Vietnam and Indonesia) to the rhythm of buses and trains. We will meet children as well as adolescents and adults, in cities as well as villages, in schools, homes and orphanages or universities. Our public will be as wide and large as possible! We begin our journey in mid-September starting from Kochi and we will spend two months in India that we are delighted to have because we lived in Kanpur (UP) four years back. We will step in Bangalore after passing though Kerala and Tamil Nadu, and before going to North India for other screenings.