Date/Time
Date(s) - 05/02/2017
7:30 pm - 9:30 pm
Location
ranga shankara theatre
Categories
DANCE: CCN2-CENTRE CHORÉOGRAPHIQUE NATIONAL DE GRENOBLE, FRANCE
TORDRE (WROUGHT) 
7.30 PM | Sunday * February 05 | Ranga Shankara Theatre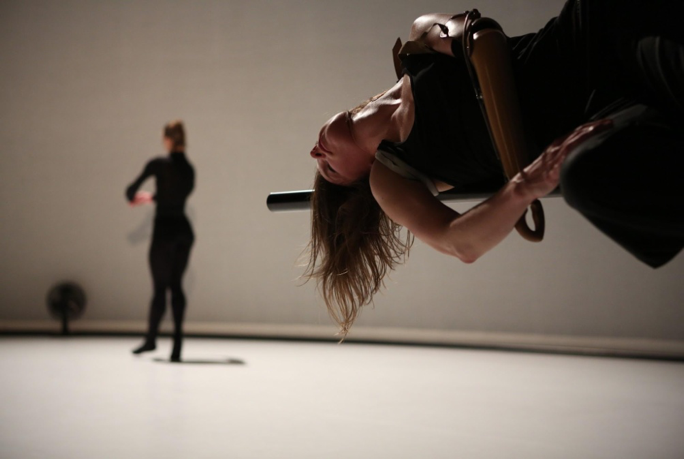 TORDRE (WROUGHT) is presented by CCN2 – Centre chorégraphique national de Grenoble, choreographed by Rachid Ouramdane.
Two of Ouramdane's longtime collaborators—Lora Juodkaite and Annie Hanauer— perform lonely solos in a haunting duet. Intensely physical performances foreground the specificity of each woman's body as she paints a raw, captivating self-portrait. Compelling in its repetition, Ouramdane's choreography pushes the performers to find the gesture that makes them who they are.
According to the choreographer, the piece comprises of two portraits that are juxtaposed- two solos rather than a duo- with maybe a moment of transition.
Conception and Choreography: RACHID OURAMDANE WITH ANNIE HANAUER AND LORA JUODKAITE | Light Design: STÉPHANE GRAILLOT | Set Design: SYLVAIN GIRAUDEAU |
THE CHOREOGRAPHER : Rachid Ouramdane
Rachid Ouramdane has been creating art projects since 1995. He was an Associated Artist at the Theâtre de la ville in Paris from 2010 to 2015, and at the Bonlieu Theater in Annecy, France from 2005 to 2010.
He is regularly invited to work on collaborations like: with the Lyon Opera Ballet (Superstars, 2006; All around, 2014); for the dancers of the Russian company Migrazia during a residence in Siberia for the Intradance project (Borscheviks… a true story…, 2010); and for the 20th birthday of Candoco Dance Company, UK with disabled dancers (Looking back, 2011).
Since he founded L' A. dance company, his work has been based on a meticulous collection of evidence, in collaboration with filmmakers and authors. Alongside his creative projects, Ouramdane is working to enhance learning and exchange through the management of international workshops for artistic research. Since January 2016, Rachid Ouramdane has been the co-director of CCN2 – Centre chorégraphique national de Grenoble.
Supported by: Institut Français, India