Date/Time
Date(s) - 17/01/2016
5:30 pm
Location
Alliance Francaise de Bangalore
Categories
DANCE: A Time Upon Once
5.30 pm | 17th of January | Alliance Française auditorium
Choreographer: Olivier Besson
Dancers: Raam Kumar, Diya Naidu, Rukmini Vijayakumar, Ajeesh Balakrishnan.
The piece that will be presented will be a culmination of the collaborative work that Olivier is doing over the course of one month in India. His principles of Improvisation for performance will be incorporated into the presentation.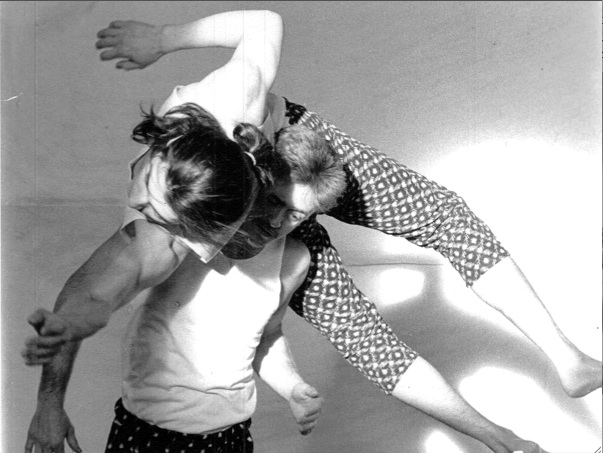 About: Olivier Besson is an improvisational movement artist who hails from France and is based in Boston. In the 1980′s, he began his studies of Contact Improvisation with Robin Feld, Nancy Stark Smith, Lisa Nelson and Andrew Harwood. In the 1990′s, he turned his attention to the study of Improvisation/Real Time Composition with Julyen Hamilton and subsequently started developing his own methodology in the field of movement improvisation. During that time, he also studied and performed Bugaku (court dance from Japan) with Arawana Hayashi. Other training includes Butoh with Maureen Fleming and Action Theater with Ruth Zaporah and Sarah Hickler.
Performance Most notably, Olivier's work has been presented internationally at the National Institute of the Arts (Taipei, Taiwan), Die Pratze (Tokyo, Japan), the Art of Movement Festival (Yaroslav, Russia), Canaldanse (Paris, France), and in the USA at Dance Theatre Workshop (New York City), Walker Art Centre (Minneapolis), The Florida Dance Festival, Dance Place (Washington DC), The Boston Conservatory and Boston University. He has collaborated with many individuals, including Chris Aiken, Jane Shockley, Cathy Young, Lisa Schmidt, Debra Bluth, Ming-Shen Ku, Pamela Newell, Toshiko Oiwa, Liz Roncka, Chandra Cantor and musicians/composers Mike Vargas, Peter Jones and Sharan Leventhal.
Teaching Olivier is currently on faculty at The Boston Conservatory and has been on faculty at Canal Danse (Paris), the French National Circus School (CNAC), Bates Dance Festival, Emerson College and the School of Fine Arts at Boston University.