Date/Time
Date(s) - 26/07/2015
5:30 pm
Location
Alliance Francaise de Bangalore
Categories
CONCERT: Sangeet Sandhya by Manjira Foundation
5:30 pm | 26th of July | Alliance Française auditorium
Manjira Foundation in association/ collaboration with Alliance Française Bangalore  invites you to 'Sangeet Sandhya' an evening of Hindustani music on Sunday, the 26th of July, 2015 @ 5.30 p.m.
Hindustani Classical Tabla Solo by Smt. Hetal Mehta Joshi, Ahmedabad. It is very rare to hear a Lady Tabla exponent. Hetalji, is believed to be one of the most accomplished Tabla Players.
Hindustani Vocal recital by Shri Devashish Dey, Varanasi. A gifted music of the Banaras Gharana.
Jal Tarang by Shri Milind Tulankar, Pune. This is a unique instrument, the origin of which may be traced to ancient scriptures. Milind is one of the brilliant practitioners of this rarely heard instrument in our country.
Entry Free. All are welcome.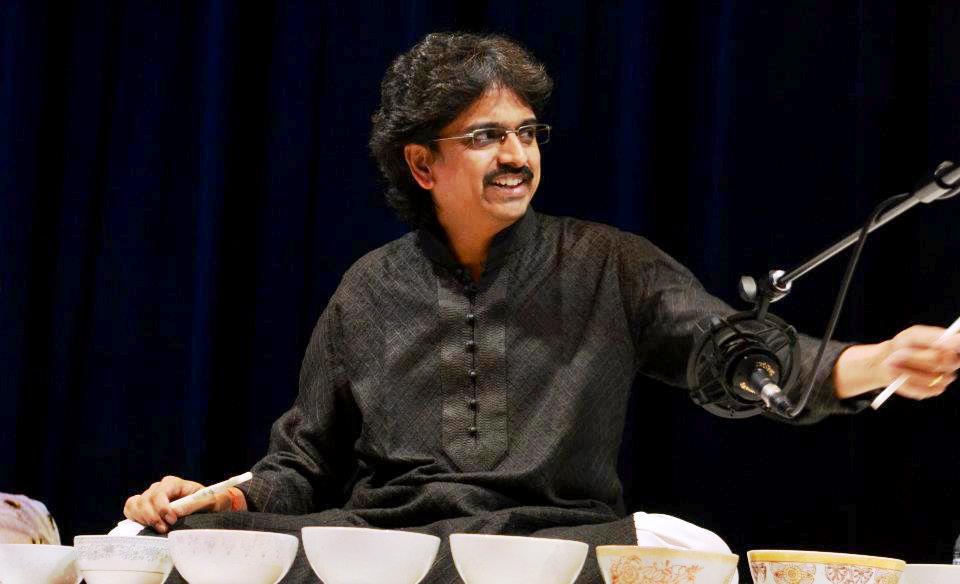 Milind Tulankar Born and brought up in a family with musical background; Milindji started learning music from a very tender age. His grandfather Late Pandit Shankar V Kanhere (Satara) who was a famous Jaltarang player influenced Milind in taking up this unusual dying instrument the JALTARANG. Also received guidance from Pt. Nayan Ghosh , SITAR maestro Ustad Shahid Parwez & Taalyogi Pandit Suresh Talwalkar.He is one of the topmost Jaltarang players of India. Baba Harwallabh Sangeet Sammelan at Jalandhar, Abhisheki Mahotsav at Goa are some of the concerts where his art was acclaimed and appreciated a lot and this rare instrument has kept him busy in concerts in India as well as abroad. Malaysia, Singapore, Austria, NewZialand, Switzerland, Germany, USA and Canada, Dubai, Aabudhabi are the countries where he has presented his art. He is been doing some interesting projects with Ustad Toufiq Qureshi. A BBC production film 'West is west' has background scores played on Jalatarang by him. Milind Tulankar is indeed a name, synonym for the untiring efforts, devotion, and endless passion in pursuit of promoting Jaltarang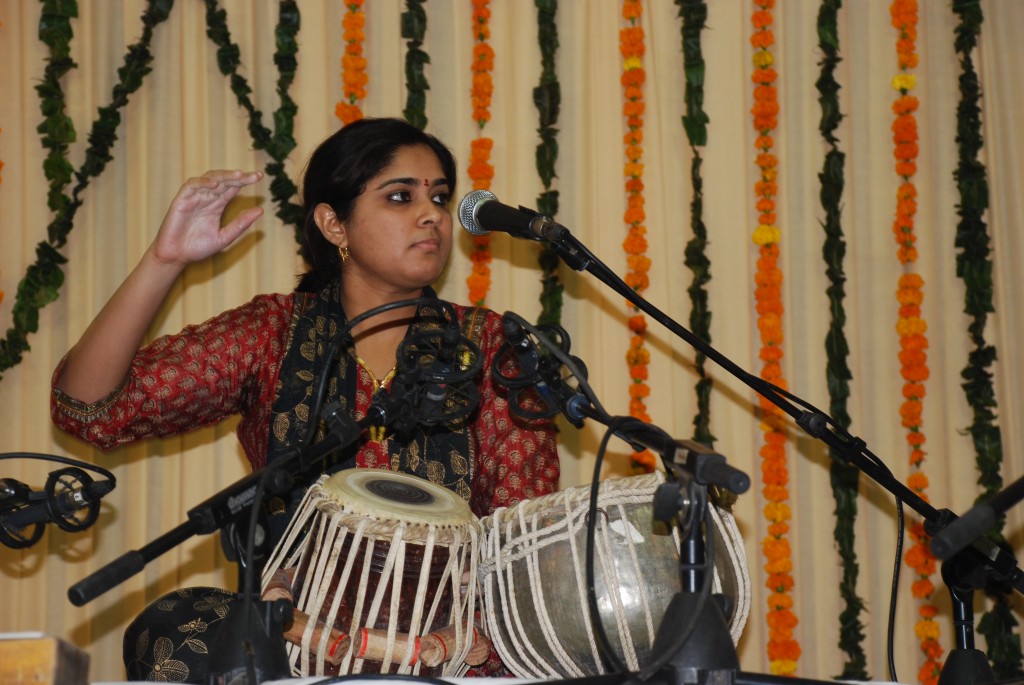 Hetal Mehta Joshi is the daughter of well known tabla player Pt. Nandan Mehta & sitarist Manju Mehta. Born into a family of eminent musicians, Hetal has learnt the Tabla from a very young age from her father Pt. Nandan Mehta, senior most disciple of Padma Vibhushan Pt.Kishan Maharaj, the illustrious Tabla maestro of the Benaras Gharana from Gujarat. She has also had the opportunity of occasionally taking guidance from the legendary doyen of the Banaras Gharana Padma-Vibhushan Pt.Kishan Maharaj as well as his son Pt.Puran Maharaj. Having had the opportunity of minutely observing the various nuances of Tabla playing from various maestros performing at the prestigious Saptak annual festivals over the last 20 years, Hetal has developed a refined sense for the art of Tabla playing and has matured into a very fine soloist as well as accompanist. This is reflected in her very refined style of playing Banaras style of Tabla which is rich in Gat – Fard, tukdas and punjabi or Lahori gats, which are the distinguishing features of Banaras Baaj.