Date/Time
Date(s) - 22/05/2015
8:30 pm
Location
The Humming Tree
Categories
CONCERT: L'Entourloop
8.30 pm | 22nd of May | The Humming Tree
Banging classic Hip-hop Ina Yardie style: L'Entourloop is a French duo of beatmakers. In their music, they combine two musical cousins: Hip-hop and Reggae.  Just after the release of their last album, they come for a very special visit to Bangalore.  A privileged occasion to discover this raising duo!
Free Entry !!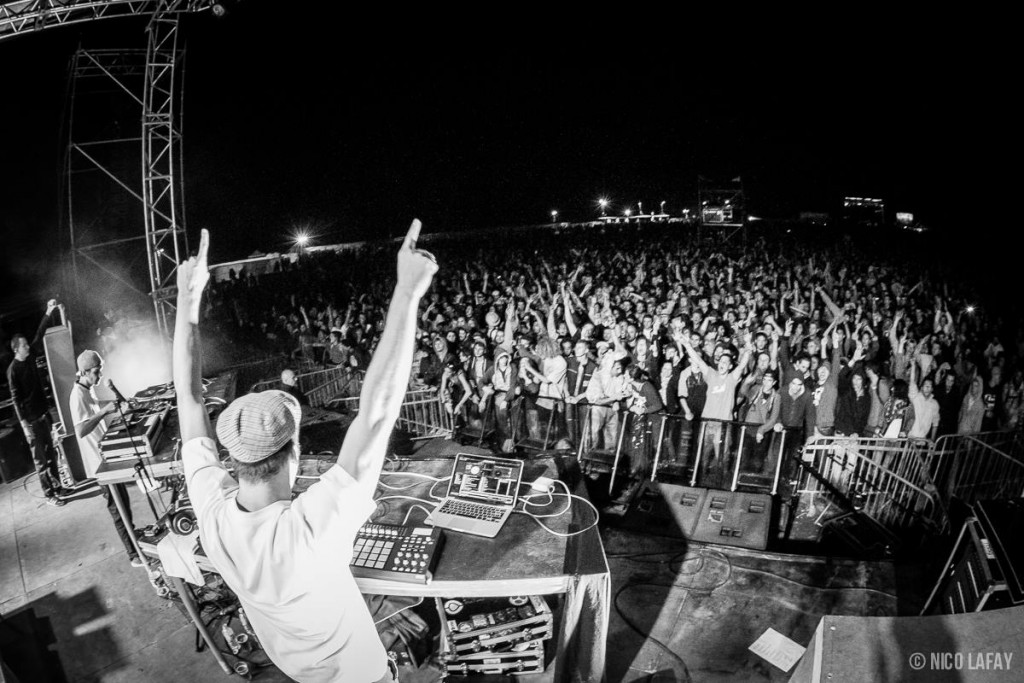 About L'Entourloop
L'Entourloop is a duo of beat-makers/Djs that claims a unifying and original sound.  After their first opus was sold-out within a few weeks, the two producers/diggers prepared a vitaminised "summermix"  which honors a very successful method!  As a result, murderous mashups, unstoppable bootlegs, all sprinkled with incisive scratches and spicy samples. The reggae fans will be surprised to find new versions of their classics and the Hip-hop aficionados will rediscover the brio of their favorite MC's in a new light. This summermix thus honors Action Bronson, Nas, Skarra Mucci, Soom T, Jacob Miller, Alton Ellis, Method Man&Redman, Sista Nancy, Keith &Tex, Promoe… Enjoy without reserve !
>> Listen to their sound on soundcloud:
L'ENTOURLOOP
, it is a great meeting between THE ARCHITECT and Deej'O. L'Entourloop claims an original and federative sound allying two music cousins: the Hip-hop and the reggae.
In November 2014, the duo from St Etienne The Architect and Deejo, released their first EP «Back In Town» at Banzai Lab and proved the effectiveness of the merger between reggae «oldies» and hip-hop. Highly anticipated, the 2 titles travelled around amongst diehard hip-hop and reggae listeners!
Basically, The Architect, half of the Entourloop, is a digger who makes mash ups based on hip hop and reggae, his popularity on the web quickly enables him to evolve with Deejo, tours begin, keep coming and the stages are always on fire. The good news is that in 2015, the artists returned with an album, 13 titles and unexpected protagonists
WHO IS THE ARCHITECT ?
His first steps into music have been through Hip Hop culture by producing, mixing and organizing events under the name of "Dj Mongkut". But his first influences, such as soul, reggae and jazz, soon caught him up, giving birth to "The Architect". The man has always kept the love for the perfect sample, the percussive arrangements and for the crushing groove. He likes to confuse the issue and we can say that he builds and organizes his tunes like a true architect. Claiming his inheritance from experienced diggers, this turntablist, The Architect, made himself his own musical and scenic identity. Swing, jazz, electro, Soul, funk and Hip Hop… Everything's good if it's about positive vibes or even kick-ass influences making people want to party.
WHO IS Deej'o?
Scratchs and digger user, Deej'o has his fingers running on the turntables for more than 10 years. From the hip-hop universe of the region of Saint – Etienne, France, we saw him playing in particular with Skyzominus crew, Bar Bastardz and The Architect. Alone or with L'Entourloop, he defends his eclectic sets allying hip-hop and his musicals roots (soul, funk, rock, bossa…) and knows how to mix the technique with the musicality in order to keep the the dancefloor warmly alive…