Date/Time
Date(s) - 30/04/2016
9:00 pm
Location
The Humming Tree
Categories
CONCERT: La Fanfare Couche-Tard
9.00 pm | 30th of April | The Humming Tree
Entry free for students and members of AF upon showing their AF I-cards // Entry Rs. 300 for the general public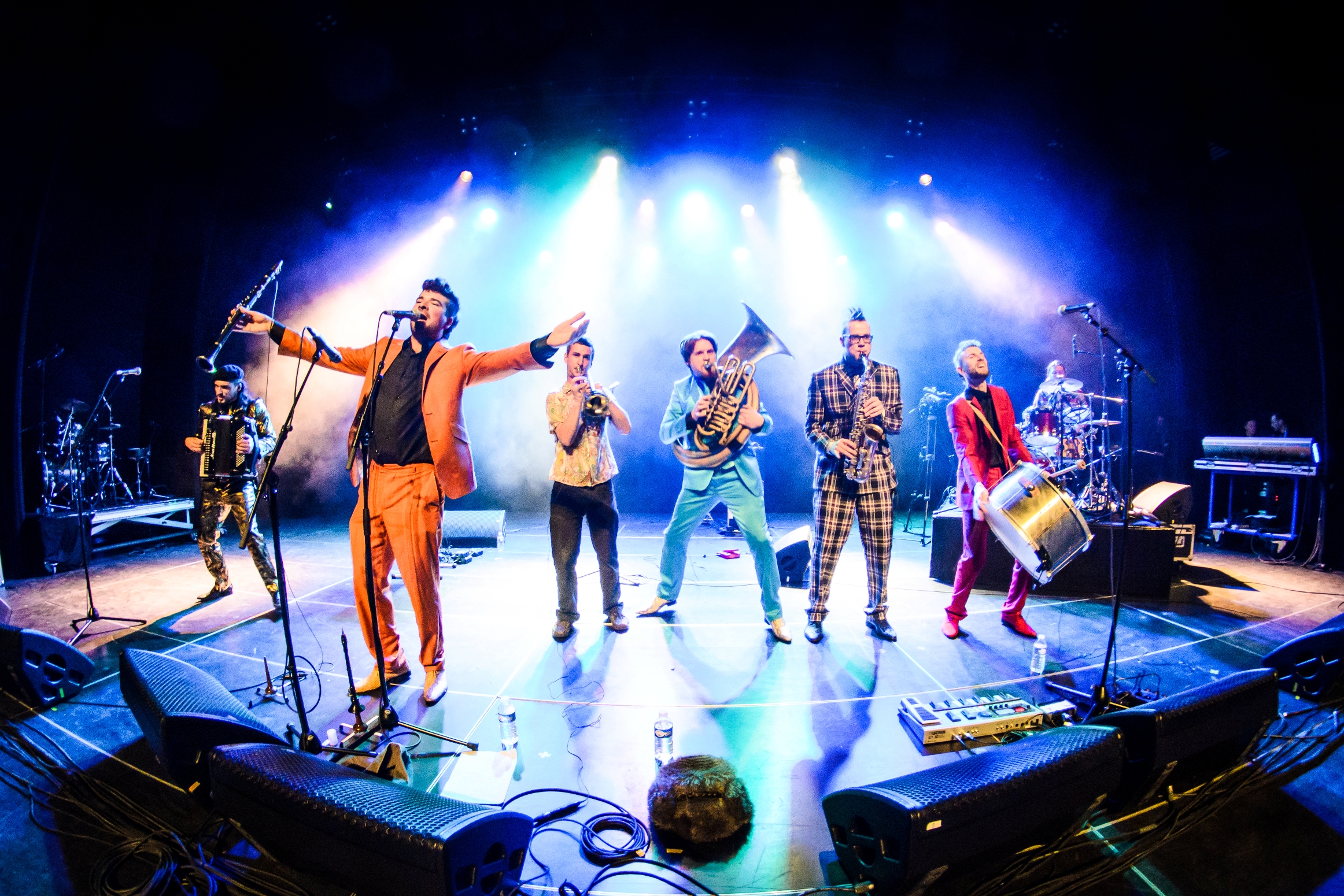 BALKAN SWING & BRASS
Eastern Europe music lovers, mixed with powerful nuclear energy and fine humour, the Fanfare Couche Tard  (understand 'Night Owls Band') is to music what an SUV is to travel. These 5 modern-day heroes will play in a bar, in the streets, under a circus tent, on a barge, in front of one hundred as well as two thousand people, in the morning, but especially in the evening. 
After nearly 7 years on the road and more than 250 show through several European countries, the Fanfaroe Couche Tard is not going to stop it there.
The next step of celebrity is surely going to happen during the upcoming India Tour 2016, during which the Fanfare Couche Tard will give everything…and maybe more!
Don't miss it in Bengaluru, at The Humming Tree. It's going to be awesome!
The dream team is composed of Gregory on vocals and clarinet; Florian on saxophone and doudouk, Nathanael on the accordion, synth and vocals; Patrice on tuba and bass synth, and Robin on the drums.
A brand new 10 track album is now available called " Balkanize me" and will surely thrill traditional music lovers as well as dancefloors aficionados.
If you can't wait to meet to them, here is their website :http://www.ebenprod.com/?artist=la-fanfare-couche-tard or their soundcloud : https://soundcloud.com/lafanfarecouchetard/sets/la-fanfare-couche-tard