Date/Time
Date(s) - 16/03/2019 - 17/03/2019
5:30 pm - 9:00 pm
Location
Alliance Francaise de bangalore
Categories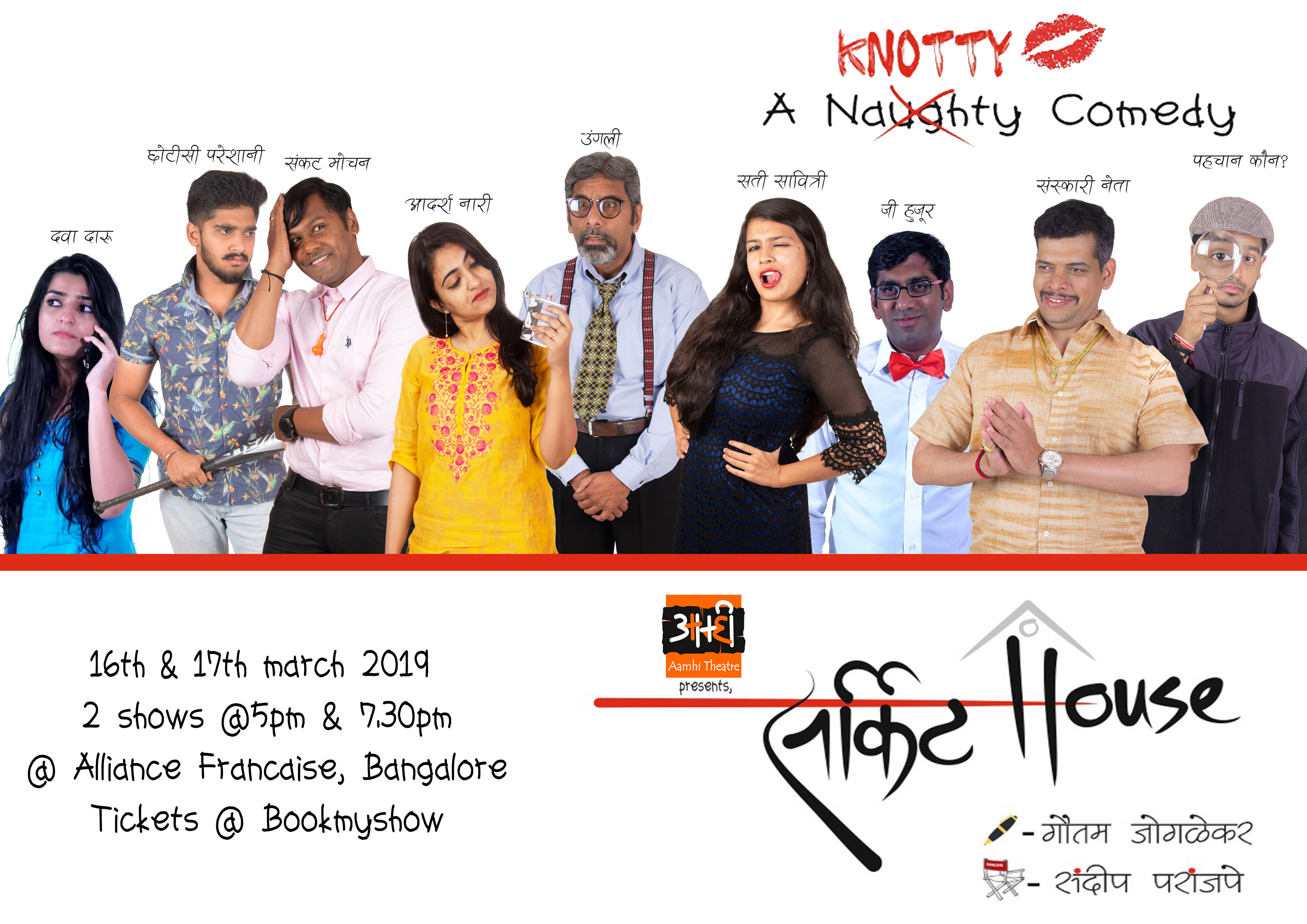 Genre: Farcical Comedy
Event Duration: 90 min
Language: Hindi
Writer: Gautam Joglekar
Director: Sandeep Paranjape
Cast: Ameya Moghe, Amit Mehta, Anindita Mukherjee, Kapil Deep, Shridhar Bagalkot, Aloka Chaterjea, Arushi Sharma, Sunil Krishna, Manish Khurana
SYNOPSIS
Circuit House – A Farcical Comedy
A prominent minister takes the secretary of his political rival to 'Circuit House' to have some good time. Just as the couple is trying to begin their secret rendezvous, a dramatic event throws their life literally topsy turvy.
The minister has to call for his personal assistant to help and sort out the situation. As the minister and his assistant try to sort out the situation, things start going wrong one after the other and what unfolds is a roller coaster ride leading to a laugh riot.
The 'Circuit House' becomes a metaphor for the humorous incidents that enfold.