Date/Time
Date(s) - 02/05/2015
10:00 am
Location
Alliance Francaise de Bangalore
Categories
Attakkalari Summer School – Final Show
10 am | 2nd of May | Alliance Française Auditorium
Attakkalari Summer School is Back !!!
School dates : April 20th to May 2nd 2015
Junior Batch : 5 – 9yrs / Monday to Friday /9:30 am to 12:30pm * Senior Batch : 9 – 14yrs / Monday to Friday / 9:30 to 12:30pm * Teens : 15 – 19yrs / Monday to Friday / 2:30pm to 5:30pm * Young Adults : 19 – 24 / Monday to Friday / 2:30pm to 5:30pm
Performance : 2nd May at Alliance Francaise Bangalore , Vasanth Nagar, 10am onwards by all the students.
The workshop will be informed and influenced by Creative Movement, Contemporary dance, Kalarippayattu and Technque, concluding with a process presentation by all the students.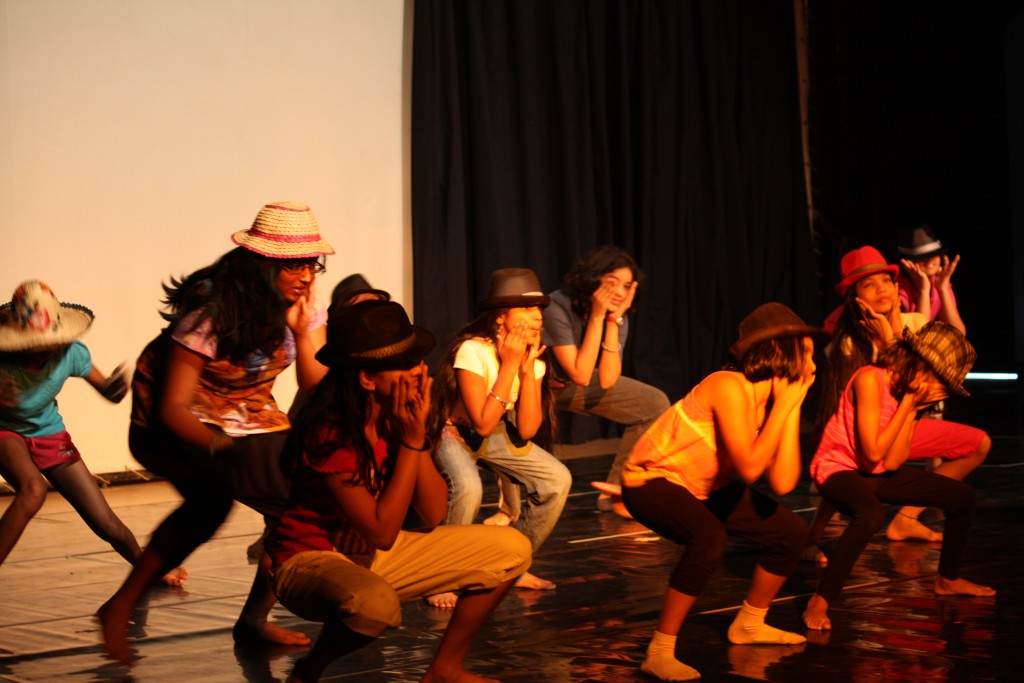 Attakkalari Juniors & Seniors – the module will be creative, involving basis techniques, material (sequences), the facilitator will choreograph sequences, that will be informed and influences mainly by the creative inputs by the children themselves. Will be more theme based. Props will be used as required. The students will be able to learn and develop and most importantly, have FUN in an explorative, playful and interactive learning environment. The children will also be able to show off what they have learnt in the form of a small presentation, taking place at the end of the two week programme !
Teens and Young Adults – Teens new to dance, as well as those with prior skills in dance come together to learn the art of choreography. Carefully taught throughout the workshop, the teens find original movement themes to develop into their own personal expressions. They learn movement and basic techniques, exploring individual ideas and transforming it into creative team work. By the end of the workshop they are ready to showcase a group work to perform for family and friends. The workshop is from 2:30 pm until 5:30 pm, Monday through Friday.
Workshop limited to 20 participants only.