Date/Time
Date(s) - 02/09/2015 - 03/09/2015
8:30 pm
Location
Alliance Francaise de Bangalore
Categories
DANCE: Heartbreak Hotel
8:30 pm | 2nd & 3rd of September | Alliance Française auditorium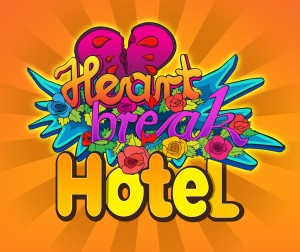 A room full of strangers, artists, lonely hearts….. Heartbreak Hotel is a place where everyone has a story to tell ­ you just need to know how to listen. Inspired by the bar "Heartbreak Hotel" located in Bremen, Germany, artists from India and Germany invite you to get intimate with a piece that fuses dance, live music and art into a story thats shares the secrets of every man and woman.. Into the night, what will you find? Blurry eyes, the air is thick with smoke. The city is full of promises… everyone's looking for something. Neon Lights shine bright. Tomorrow will be routine. Tonight all could change to an adventurous new. The dusty streets are a dance floor to young lovers. Drums follow them down their way back into the black of the night. The howl of the wolf is echoing on the walls. "Hey Miss Galaxy, where you going to? Can you fall in love with a stranger?" And you know tomorrow's gonna be a new day and a new start. Not now, but soon. Welcome to Heartbreak Hotel !
After a six month stay working with Theater Bremen, former Attakalari Dance Professional KEYA ANN D'SOUZA stages her first piece at Alliance Française. In Collaboration with artists and friends from Germany and India, she puts up a cross­media performance with live Music of ANAND BHAGAT (percussionist of famous Bombay Djembe Folas) and German EDM­DJ MARTIN BASMAN. Strongly supported by her dancers DENNY PAUL and SAHIBA SINGH, not to forget LIONAL LINSHOY and NIRANJAN HARISH, as well as performing artist MAIKE HAUTZ (Leipzig//Germany), the choreographer develops an oscillating collage consisting of big city panorama snapshots. TILO SCHREIECK, visual artist from Germany, was invited to create stage design and lights for this project.
Inspired and Influenced by modern urban lifestyle KEYA ANN D'SOUZA paints a picture of a confident young generation with their needs and expectations, and shoots close­ups of its limits and failures. The audience will be surprised to see a performance which evolves its dynamic in investigating the relationships and encounters of strangers and lovers against the backdrop of urban night life.
Don't miss Heartbreak Hotel!
Time 8:30 pm
Tickets ₹ 300; tickets available at Nivesaa­3366, Shivajoyti Complex, 13th Main, Indiranagar.
Contact: +9 9611995709 or online: tickets4h[email protected] // send e­mail: [email protected]