Date/Time
Date(s) - 18/06/2019
6:30 pm - 8:45 pm
Location
Alliance Francaise de bangalore
Categories
18th June | 6:30pm
#AllianceMovieClub brings to you its next screening
L'affaire SF1
Directed by Frédéric Tellier
a French thriller based on a true story of a 7-year long murder investigation involving more than 4000 policemen, led by a young investigative officer.
ENTRY OPEN AND FREE FOR ALL.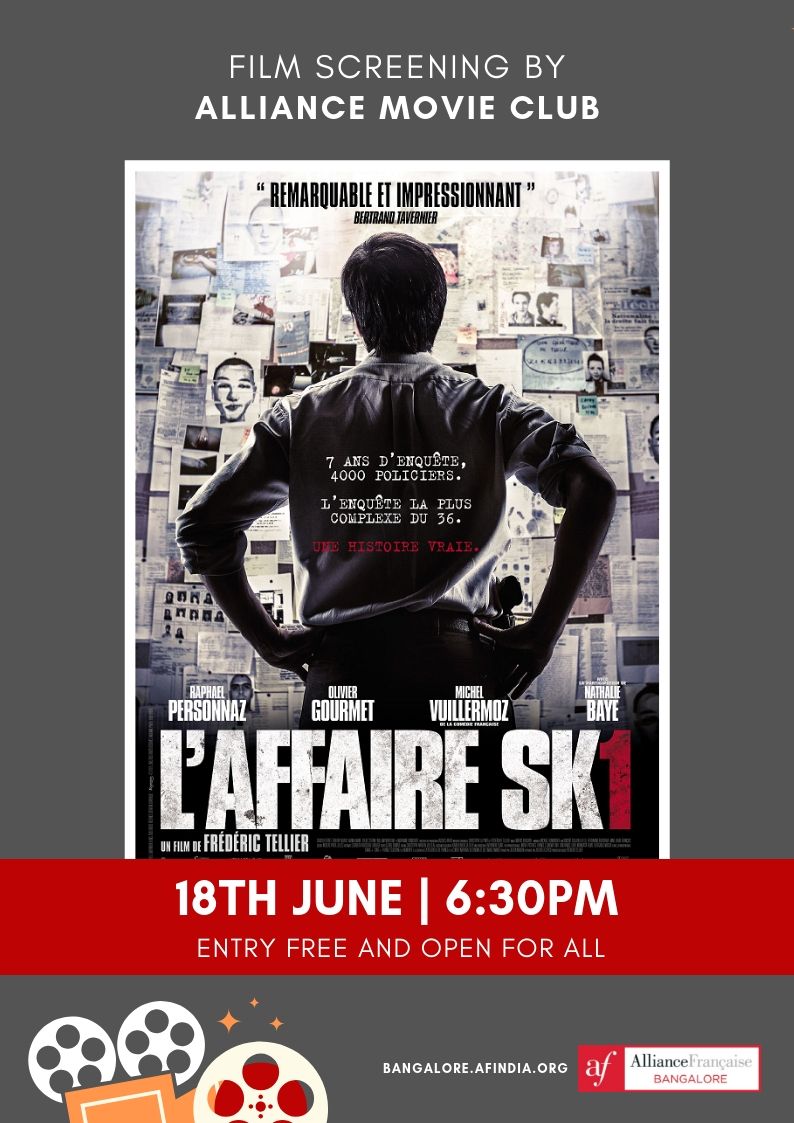 Plot Summary
[ENG] Based on true events, L'Affaire SK1 is a 2014 #French thriller drama film directed by Frédéric Tellier. The term "SK1" is a codename given by the police to the first serial killer who was identified and arrested via DNA analysis in France. [FR] Paris, 1991. Franck Magne, un jeune inspecteur fait ses premiers pas à la Police Judiciaire, 36 quai des Orfèvres. Sa première enquête porte sur l'assassinat d'une jeune fille. Son travail l'amène à étudier des dossiers similaires qu'il est le seul à connecter ensemble. Il est vite confronté à la réalité du travail d'enquêteur : le manque de moyens, les longs horaires, la bureaucratie.
Trailer URL: https://www.youtube.com/watch?v=WR-qmom7D6k