Date/Time
Date(s) - 19/03/2019
6:30 pm - 9:00 pm
Location
Alliance Francaise de bangalore
Categories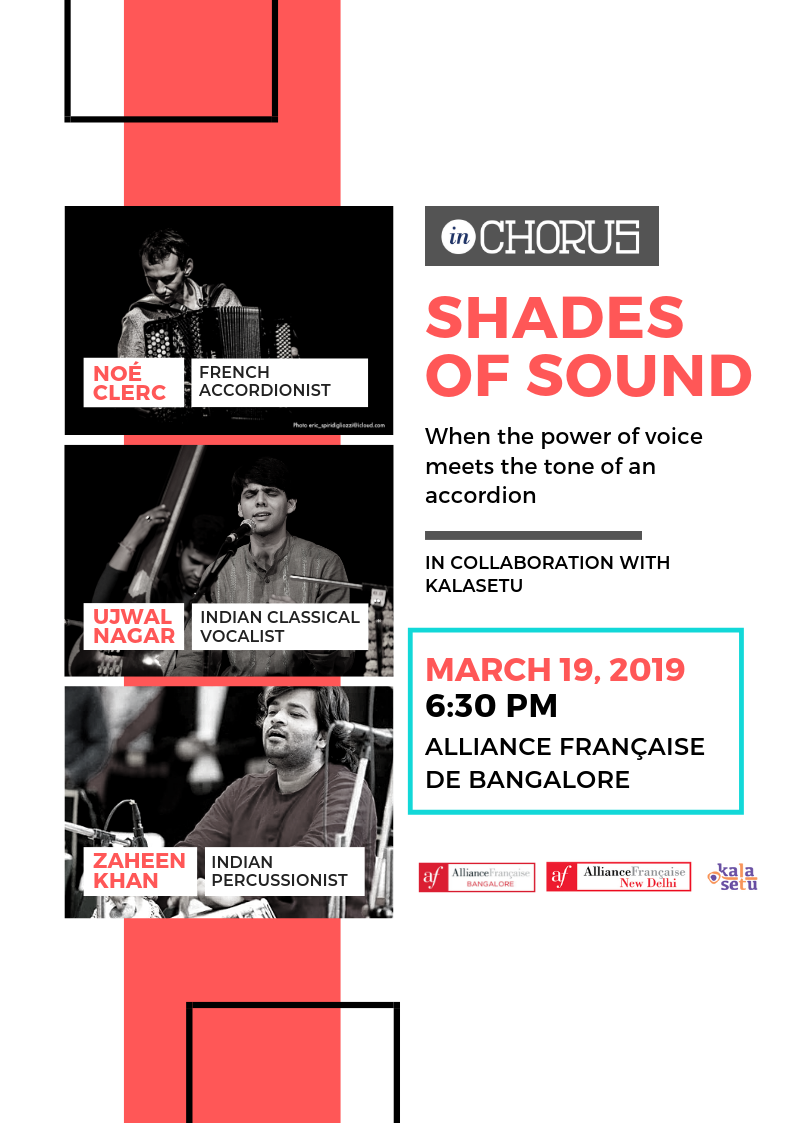 [InChorus] – Shades of Sound
when the power of voice meets the tone of accordion
[Inchorus] is a cycle of musical meetings organized by Alliance Française de Delhi in collaboration with a young organization Kalasetu, for the promotion of South Asian Traditional Performing Arts and exchanges between Indian and French artists. The event will be showcased at Alliance Française de Bangalore as a part of the initiative.
It is a platform to promote young promising musicians of all genres, both Indian and French through residencies, concerts and workshops. The idea of this platform is to encourage a talented Indian musician to take part in the development of a musical project or to strengthen an already existing collaboration with a Francophone artist.
For this InChorus edition, we're pleased to invite a French accordionist, Noé Clerc along with an Indian Classical vocalist, Ujwal Nagar and an Indian percussionist, Zaheen Khan.
Accordion is an emblematic instrument of the French music tradition: unique in its sound, versatile in its style, it is also close to the Indian harmonium. Marrying the rich sonority of virtuoso Noé Clerc with the tuneful voice of Indian classical vocalist Ujwal Nagar can only be a beautiful union! Accompanied on tabla by Zaheen Khan, this trio promises to be a rare, interesting and ear blowing experience.