Date/Time
Date(s) - 10/02/2016
7:30 pm
Location
Alliance Francaise de Bangalore
Categories
CONCERT: Mathias Duplessy & Mir Mukhtiar Ali
7:30 pm | 10th of February | Alliance Française auditorium
From Asian deserts to Andalusia!
Collaborations between the east and west such as Zakir and McLaughlin, Ravi Shankar and Yehudi Menuhin, have resulted in some of the finest music over the decades. Mathias Duplessy from France started working with the Sufi Indian singer Mir Mukhtiyar Ali seven years ago and soon realized they had a common language in music. They evolved a style of their own, which was inspired by Rajasthani folk, flamenco, blues, reggae, African, Japanese and Mongolian music. In 2011, they recorded an album in Paris called "Jeena Jeena" and are performing since with the great sarangi player Sabir Khan as special guest.
Kenett Wilson will accompany the group on the bass and Rakesh Kumar on the dholak.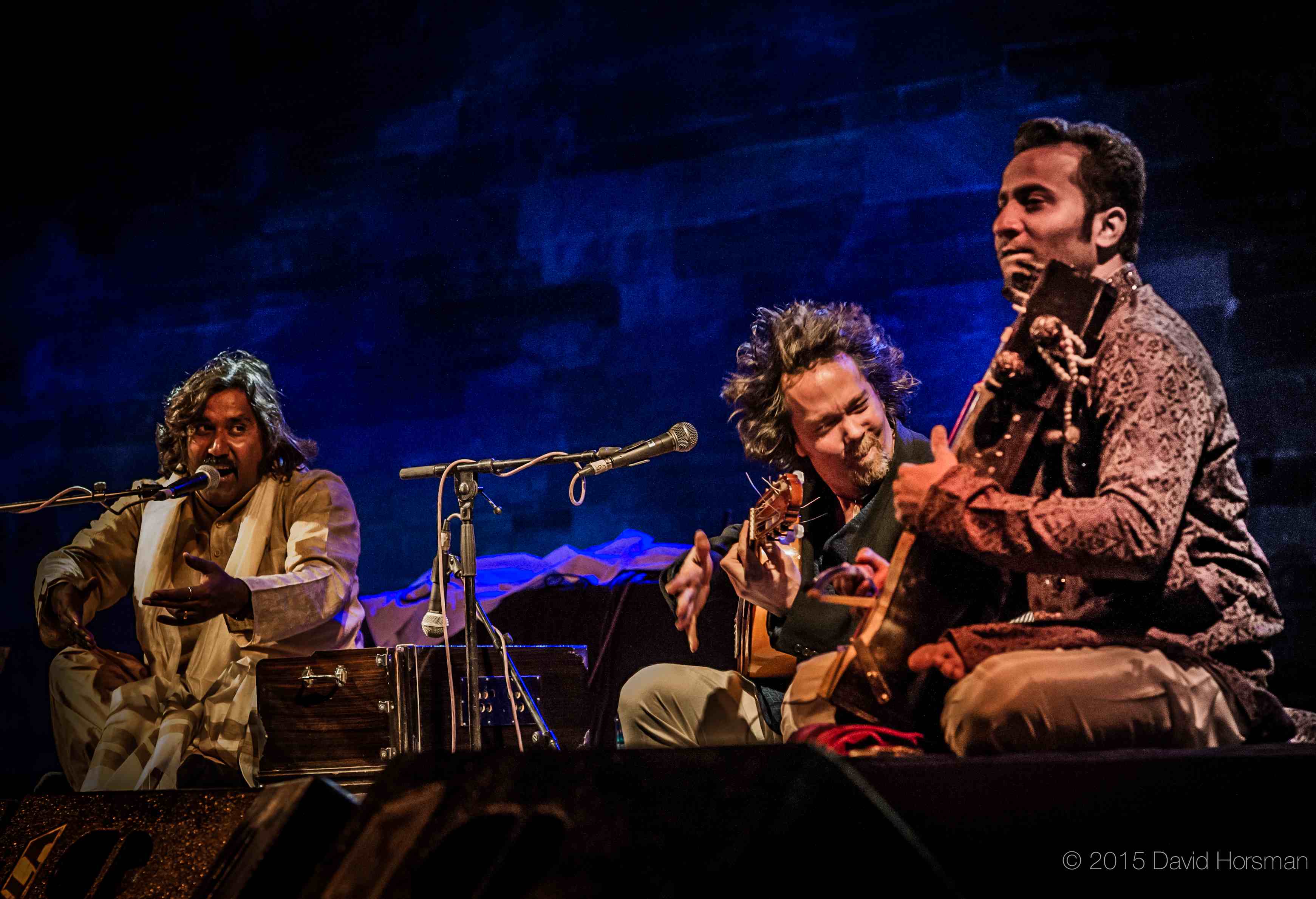 Mathias Duplessy
Difficult to label him, he plays 40 instruments in addition to the dying tradition of Mongolian throat singing. Mathias Duplessy belongs of this generation of musicians who does not like borders and approaches world music without any complex. From a song to a solo guitar suite or strings adagio, his music conveys the big spaces and the time passing.
Between flamenco, oriental, classical music or gipsy jazz, his style is unique and full of energy. Following him, it's traveling from contemporary India to the big desert of Mongolia, to Andalusia but also in Paris where he lives.
Joyful, generous, Mathias has a lot of projects following his music encounters and composes music for films in France, Morocco and India (Peepli Live, Finding Fanny, Bombay Summer, Delhi in a Day, Yeh Laal Rang).
Mukhtiyar Ali
He comes from the semi-nomadic community called Mirasi from the Thar desert. He lives in Pugal, in a village at the border with Pakistan and Rajasthan. He belongs to the 26th generation of this community which has successfully kept alive the oral tradition Sufiana Qalam.
Mukhtiyar Ali has a voice which can only be experienced. He has preserved the ideology of Sufiana music which impels divine communion with an ecstasy created in total detachment. He pervades this very essence of Sufiana Qalam with his involvement not just in the music but also in its poetry.
Today, while singing Sufi poetry all over the country with his original compositions, he's also regularly called in Bombay to work on film background scores and touring abroad with his Jeena Jeena team.