Date/Time
Date(s) - 21/09/2015
6:30 pm
Location
Alliance Francaise de Bangalore
Categories
BOOK LAUNCH: Music and musicians of Bangalore & Mysore
6.30 pm | 21st of September | Alliance française auditorium
"Music & Musicians of Bangalore and Mysore – A Rhapsody" is a book written by Anand Sirur. The book will be released by Urmila Devi. The chief guest for the evening will be Rohini Nilekani.
Introduction by Mr. Chiranjeev Singh, IAS (Retd.) President, Alliance Francaise de Bangalore
Overview of the book by Mr. Anand Sirur
Book release by Ms. Urmila Devi of Kotda Sangani
Compendium by Chief Guest Mrs. Rohini Nilekani Philanthropist, Author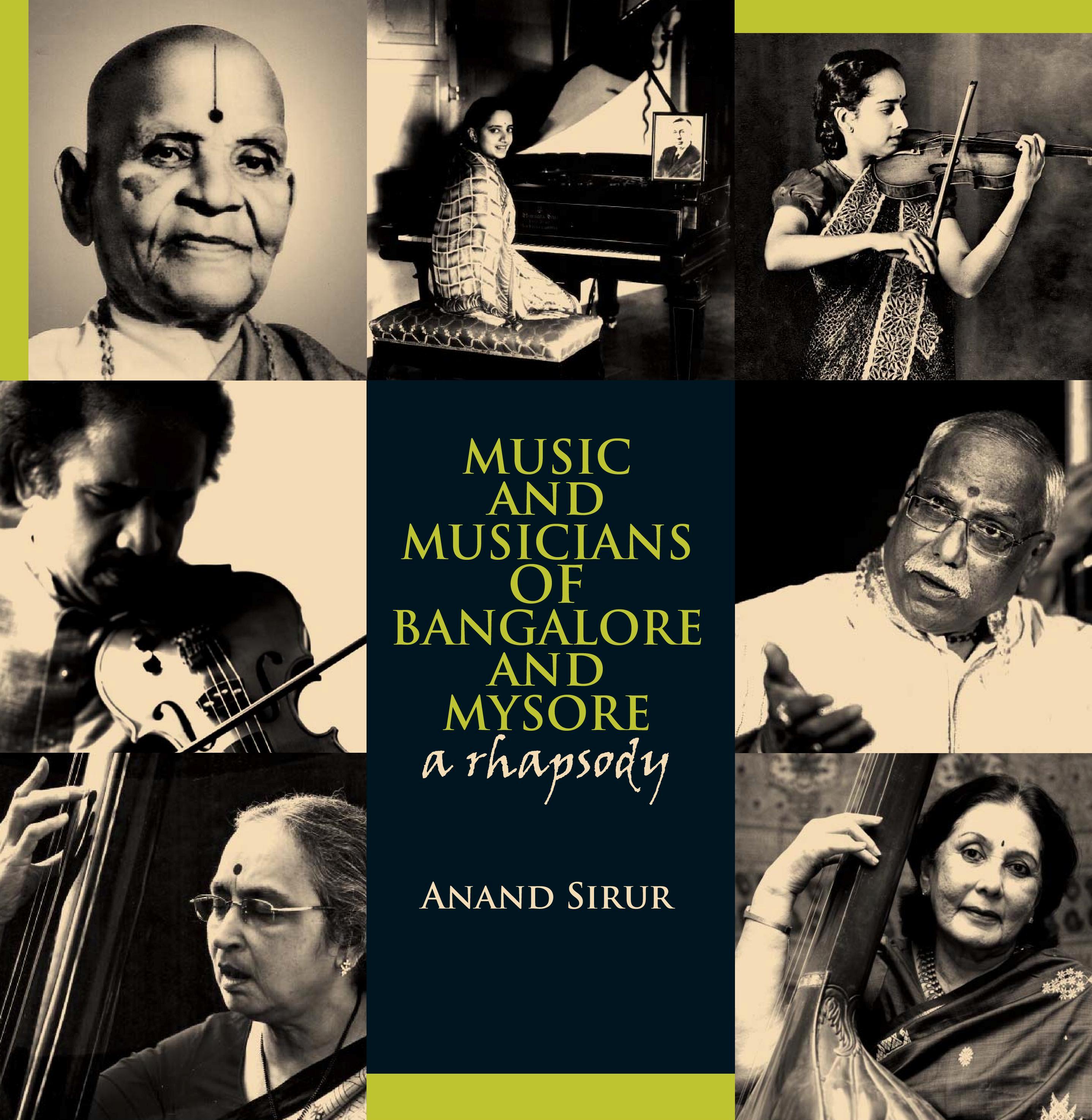 About the Author
Anand Sirur is a Bangalorean and a lover of the arts. He started his career in an international oil company from which he took an early retirement in 1969 as an executive, and later built his own business. Serendipity and his passion for Hindustani music conspired together and the outcome, after almost a decade, is a work of perseverance and love. Music & Musicians of Bangalore and Mysore – A Rhapsody, is his first attempt at writing. He has two more books on the anvil, one on shrines and the other on festivals, both Bangalore centric. In addition to writing, he is presently very actively involved in civic and environmental issues concerning Bangalore as a member of a couple of highly respected NGOs and Resident Welfare Associations.
Praise about the book
"…… book is of immense benefit and interest…. to readers …. from all over India; an inspiration to music scholars …. so that the history and evolution of classical music from all other states in India is also immortalised. Commendable work of patience, dedication and meticulous labour; a must-read for rasikas of all genres of classical music!"
– Padmabhushan Dr. Smt. N. Rajam, Hindustani music violinist
"There is a saying, 'When music sounds, gone is the world you know.' Anand has rendered an immense service to music by painstakingly recording the history of music and musicians of Bangalore and Mysore."
– Tara Chandavarkar, Reputed patron and music lover, Bangalore
"This is a book to savour; written by a rasika for rasikas. Many musical memories of concerts past have been delightfully captured by the author, Sri Sirur. Personal reminiscences and conversations with the maestros make this book a source for future writers. A book to treasure."
– Chiranjiv Singh, IAS (Retd.), Former Ambassador to UNESCO from India, President, Alliance Francaise de Bangalore