Kids & Teens summer camp at AFB!  Is vacation boring your children?   Get in ...

Read More »
6.30 pm | 12th of December | Alliance Française auditorium On the occasion of the 1st ...

Read More »
April 2, 2017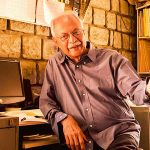 PLAY READING: Credit Titles by Vijay Padiki: 5.00 pm | 2nd of April |Alliance Française classroom 7 Free and open to all Credit Titles is a play supposedly about issues in the field of Intellectual Property Rights. More correctly it is a satire on the race for IPR of life forms. Far ahead of its time, the play has a childless couple seeking Read More......PLAY READING: Credit Titles by Vijay Padiki:
________________________________________________________
April 21, 2017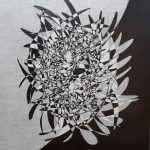 The Alliance Française de Bangalore is pleased to invite you to the vernissage of the third exhibition of the Young Talent Program 2017. The universe of Anjali V is in black and white. She belongs to the continuous line drawing school: light, precise, sharp movements create her anthropomorphic forms. The exhibition has been curated by Balan Nambiar, Franck Barthèlèmy and Ravi Cavale Read More......YOUNG TALENT PROGRAME!!!
________________________________________________________
1
2
3
4
5
6
>